Articles
Crowdsourcing in Pepsi Refresh Project is a taste of things to c
By Collin Lessing, JVA marketing/communications coordinator Every time I see a commercial for the Pepsi Refresh Project running in a primetime slot I can't help but get excited.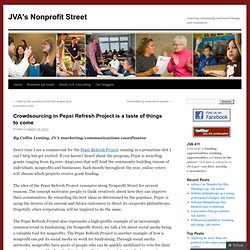 PepsiCo gets more Super Bowl buzz than Coke, even without ads  |
Almost two months ago, PepsiCo surprised the advertising industry by announcing that it will not pitch its drinks on this year's Super Bowl broadcast. Ending a 23-year streak, there will be no Gatorade, Pepsi or Mountain Dew commercials. Questions started immediately. With PepsiCo only advertising Doritos, Coca-Cola Co. would grab the lion's share of pre-game buzz about its drink commercials...right?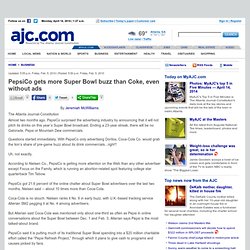 The first round of the Pepsi Refresh Project has just concluded its first round of funding. The Chronicle reported on the initial grant awards to 32 groups of $1.3 million here . Pepsi will continue to give out monthly grants until it reaches it's proposed grant amount of $20 million.
What's the Point of Pepsi Refresh? « A. Fine Blog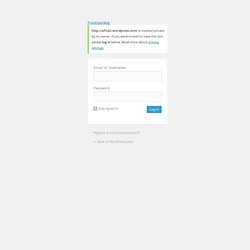 Pepsi is taking a bold move. It's not spending money on Super Bowl ads for Pepsi beverages.
What Lessons Will Pepsi Learn About Crowdsourcing for Social Goo