iPhone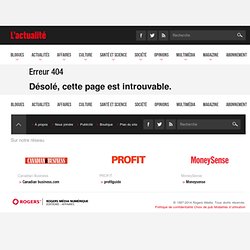 fermer [x] Cet article provient de l'édition papier du magazine. Seuls les abonnés ont un accès illimité à ces articles. Si vous n'êtes pas abonné, l'accès est limité à un certain nombre d'articles par mois. Pour lire cet article ainsi que tous les autres publiés dans le magazine Bénéficiez de l'accès illimité au contenu de L'actualité marqué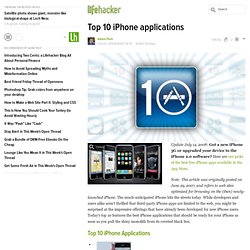 @radink: I spent a couple years using Japanese mobile phones. The American phone market is stuck in the stone age as far as features, interface design and case design. Or in other words they don't do much, what little they do is frustrating to use, and they're ugly. Knowing an Apple employee who was willing to bust his NDA with me I can happily say that we're now only 6-12 months behind Japanese mobile phones, rather than 4-5 years. Not sure where you got you're math, but I calculate about half that cost of ownership. Frankly less than most people pay for cable TV.
Top 10 iPhone applications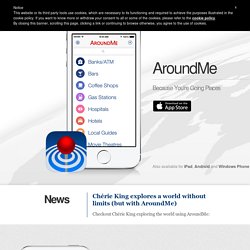 Hungry and looking for inspiration? Meeting friends at a bar close by? Or just need to find the closest ATM? AroundMe allows you to search for the nearestrestaurants, banks, gas stations, book an hotel or find a movie schedule nearby. So whether you're home for the weekend, in New York for work, or vacationing in Seville, Nice, Milan or Tokyo, AroundMe provides simple access to local information.
Dear Backflip community: We are thrilled to announce today that we are selling a majority stake in Backflip Studios to Hasbro. The company will stay in Boulder, CO and will… Backflip Studios is featured on a segment running several times this week on HDNet's kidScene TV program as inspiration for kids hoping to someday work in the video games industry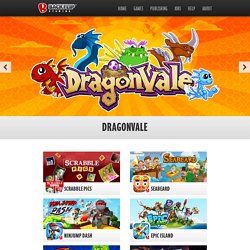 Backflip Studios
iPhone news, reviews, rumors, and how-to's - CNET
Application iPhone - Les meilleurs jeux et applications pour iPhone et iPod Touch
Application iPhone est un site qui a démarré en fin d'année 2008, mais dont le lancement officiel se fait aujourd'hui, 12 février 2009, avec déjà prêt de 200 tests d'applications et jeux pour iPhone et iPod Touch. Les tests réalisés par Application iPhone sont fait sur des applications payantes afin de donner aux clients que nous sommes, un avis objectif sur l'application ou le jeu et ce avant de débourser quelques centimes que ce soit. Simon Dawlat, le fondateur de Application iPhone, explique qu'il est en relation avec de nombreux éditeurs d'applications iPhone et qu'il peut donc les tester pour ne nous parler que des meilleures. C'est vrai qu'aujourd'hui l'App Store compte plus de 20 000 applications et jeux ....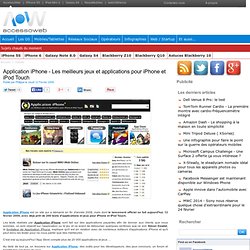 Welcome to Shazam
Ces derniers jours, les serveurs Internet mais également les utilisateurs sont secoués par une découverte de taille : une faille importante baptisée Heartbleed. Sans rentrer dans les détails, celle-ci touche le protocole OpenSSL utilisé lorsque l'on se connecte de manière sécurisée (affichage d'un cadenas dans le navigateur) à des sites Internet (banque, comptes divers e-commerce, stockage, etc ...). Cette faille a potentiellement permis à des personnes mal intentionnées de voler des informations normalement protégées comme ... les mots de passe, pierre angulaire de la protection des données personnelles. Si cette faille fait tant parler, c'est qu'elle pourrait affecter 2/3 des sites internet utilisant l'authentification. Un expert indiquait récemment que sur une échelle de gravité de 1 à 10, elle était à ... 11 !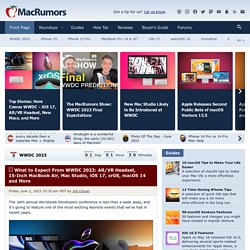 Earlier this week, Amazon launched its Fire TV media streaming box, entering a crowded market with devices from Roku, the Chromecast from Google and the Apple TV. With the Fire TV delivering a number of features rumored for a future Apple TV, reactions to Amazon's new box have certainly been of interest to Apple fans. With an immediate launch for Fire TV, the device has already landed in the hands of reviewers and at popular repair shop iFixit, which promptly tore the device down. Early analysis of the Fire TV suggests the device has market-leading hardware that is hindered by less-than-perfect software.
The 1 percent have long had smartphones from Porsche and Vertu to quench their high-end thirst, but when it comes to dual-SIM handsets, the elite have had to settle for something a little more ordinary. For those in need, Gresso created Azimuth, the first dual-SIM luxury handset. Starting at $2,000, the phone is made of titanium, with both the keys and logo crafted out of 18K or white gold.
4G : Orange et SFR annoncent 1 millions d'abonnés chacun Après la guerre des forfaits, place à la guerre des chiffres au sujet de la 4G. Orange vient d'annoncer avoir « recruté » un million d'abonnés 4G. « Le succès de la 4G d'Orange s'explique par la Lire la suite » Samsung annonce travailler sur la reconnaissance rétinienne pour le Galaxy S5
PhoneLife Magazine tout savoir sur iPhone iPad iPod Touch applications itunes et appstore