Tendances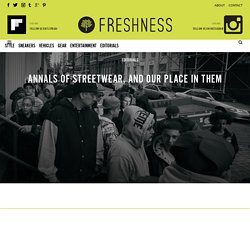 The latest addition to the IWC Aquatimer lineup is the Deep Three, the successor to the GST Deep One from 1999 and the Aquatimer Deep Two from 2009. The watch features an automatic mechanical IWC caliber 30120 movement and depth indicator in blue, as well as, luminescent hands, … READ MORE If you were an early adopter of the Nike Roshe Run, it's likely the lightweight sneaker found its way into your sneaker rotation over the past couple of years.
Webzine masculin : Shopping masculin, Mode, Accessoires, Auto/Mo
Blog Séries, Musiques, Cinéma, Bluray, Humour, Culture, Jeux Vid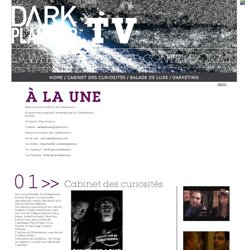 Darkplanneur TV - Darkplanneur.tv
Tel un psychanaliste, Eric Darkplanneur Briones, blogueur incontournable décrypte pour vous le côté obscur et la face cachée des célébrités. Ont déjà livré une partie de leur intimité : Matthieu Chédid, Ariel Wizman, NTM, Marc Dorcel, Philippe Katerine, Pierre Bergé, Arielle Dombasle, Olivia Ruiz, Patricia Kaas, Jean Charles de Castelbajac, Rachid Taha, Oxmo Puccino, Snoop Dogg, François Hollande... C'est plus de 48 émissions, vues plus de 5 millions de fois... Indiscrétions et révélations...les People se mettent à nu dans "Le Cabinet des Curiosités".