Website Development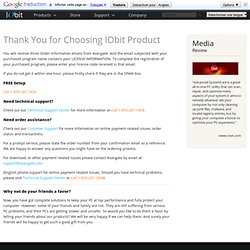 You will receive three Order Information emails from Avangate. And the email subjected with your purchased program name contains your LICENSE INFORMATION. To complete the registration of your purchased program, please enter your license code received in that email.
Free Computer Scan, Security, Clean, Repair, Optimization, Protection and Registry Optimizer
Upgrade to the Advanced System Care Pro for the best results, which isn't free but is well worth the small investment. Look out for promos during holidays for the best price.

This is the best software I've found to keep your computer running smooth and worry free. Run "Deep Care" once a week to keep the computer repairperson away. by daleadkison Feb 26
Website Design Software – WebPlus X5 from Serif
Stylish Websites With No Need for HTML The simplicity of a template editor and the power of a web design suite. Code-free web design for everyone WebPlus X6 makes it easy for you to create your own website, even if you've never made one before. You don't need to know how to write code or do anything technical. Simply drag and drop pre-designed objects like buttons, navigation bars, logos, photo galleries, banners, backgrounds and more onto your page where you want them.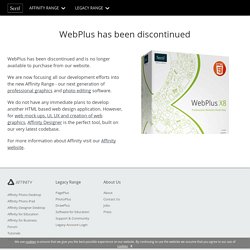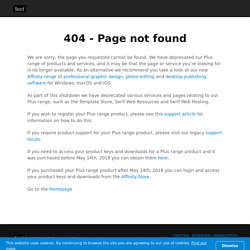 Desktop publishing & design made easy PagePlus X6 offers quality designs without the need for design experience so you and your business can look its best – fast. Templates, artwork, automated assistants, and on-screen guides all help make it quick and easy.
Desktop Publishing Software – PagePlus X6 from Serif
Use Serif metafile proprietary graphics format to import high resolution graphics into Serif's WebPlus files...saweet! by daleadkison Feb 26
This is where I register all my domains. Try to take advantage of their protional discount offers and buy your domain(s) then. by daleadkison Feb 26
Really inexpensive hosting, great tools to keep tabs on your site, and it's green. What's not to like. by daleadkison Feb 26