gadgets
Get flash to fully experience Pearltrees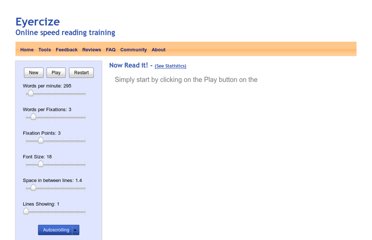 Simply start by clicking on the Play button on the left. Reading is that one activity that we do every day but we don't really practice. Most people learn the basics of reading in kindergarten and never graduate to the next levels. You are probably using the same basic rudimental tools and techniques that you learned when you were 6. The average American person reads at an average speed of 180 to 240 words per minute and has done so since he was 16 years old.
image via YouTube video I think this just might be the greenest speaker for iPhones that we've come across yet. It's a piece of bamboo. And that's it.
Web applications have come a long way. They used to be amateur imitations of their desktop counterparts, with only one or two functions and not at all practical.
Sometimes being able to send out a quick text message to someone you know would definitely be helpful. But what if you are at your computer and can not use your mobile phone? Just fire up your favorite email account and get that message out using the SMS Gateway addresses that we have collected together for you. Photo by Steve Webel . Note: Sending an email is always free, but the person that receives the message will probably be charged for a text message.