Interesting
Amazing Love Line(s) Art Video. Cat gets caught barking by a human and resumes meowing.
Inspirational
Color Psychology. By David Johnson Like death and taxes, there is no escaping color.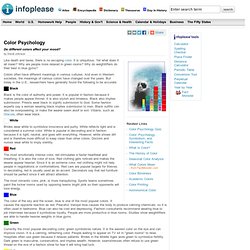 It is ubiquitous. 2012 March 12 - The Scale of the Universe Interactive. Discover the cosmos!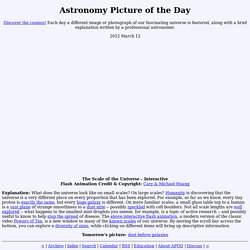 Each day a different image or photograph of our fascinating universe is featured, along with a brief explanation written by a professional astronomer. 2012 March 12 The Scale of the Universe - Interactive Flash Animation Credit & Copyright: Cary & Michael Huang. Life Hacks. The magic button — Make Everything OK.
---