Stumbles
Your passion for healthy living brought you here - let's keep talking! You don't need harsh chemicals—or tons of time—to get shiny, healthy hair and smoother skin. Just steal these gentle, back-to-basics moves to start looking your best. •For a radiant complexion slice a few grapes in half and rub the cut sides over clean skin.
15 Ways to Be a Natural Beauty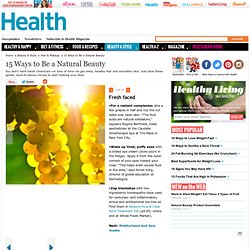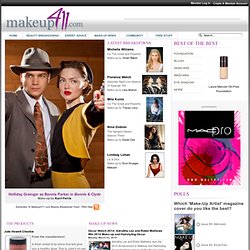 From the manufacturer: CHANEL reveals a next generation lipgloss – with colour so rich and shine so intense, it could only be inspired by the iconic lipstick, ROUGE ALLURE. Bold colour combines with the smoothest, silkiest gel texture for luxurious wear and deeply dramatic effect.
StumbleUpon
Vitamin HB | My Favorite New Coffee Scrub!!! Sun, 13 Nov 2011 DAILY DOSE | BODYBy Huda Heidi Kattan