Joomla
page-flip-tools.com at Website Informer. FlippingBook Joomla Gallery Component - Page flip flash gallery for Joomla. Create online portfolio, magazines, photo albums and flip books with the real page turning effect.
Joomla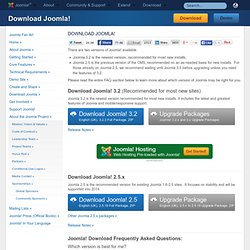 Download Joomla! There are two versions of Joomla! available.
In this site you can see webdesigns based on CSS which work with the popular CMS Joomla. You can browse, rate or submit a Joomla design. We enjoy well creative, designed websites made with Open Source content management systems like Joomla.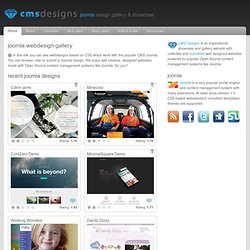 Joomla showcase and Joomla webdesign gallery | CMS Designs
Download Joomla
Hippo - Hippo CMS: Empower Your Audience
Hippo - Hippo Download Center
A Quick Overview See the highlights of Hippo CMS in a little under three minutes WCMS Market Overview Forrester's market overview of 27 solutions for delivering digital customer experiences and informational websites.