Crafting handmade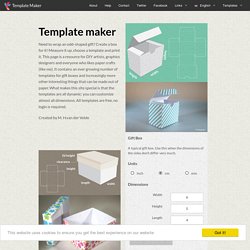 What is this good for? This generator simply creates a paper model for a box or an envelope. It does the math and all the drawing-work for you. Some of the uses for a paper-box: A nice gift-wrap for a present with an irregular shape, for example a sphere or a jar.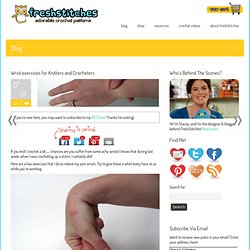 Wrist exercises for Knitters and Crocheters « FreshStitches
If you're new here, you may want to subscribe to my RSS feed. Thanks for visiting! If you knit/crochet a lot… chances are you suffer from some achy wrists! I know that during last week, when I was crocheting up a storm, I certainly did! Here are a few exercises that I do to relieve my sore wrists.
26 Free Flower Crochet Patterns and Other Girly Crochet Projects
[ Close Privacy Policy ] Privacy Policy / Your California Privacy Rights Revised and posted as of March 4, 2013 Prime Publishing, LLC ("Company," "we" or "us") reserves the right to revise this Privacy Policy at any time simply by posting such revision, so we encourage you to review it periodically.