Crafting handmade
Free Template Maker. What is this good for?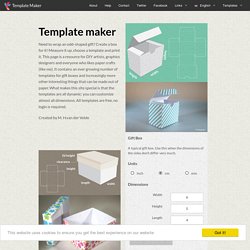 This generator simply creates a paper model for a box or an envelope. It does the math and all the drawing-work for you. Some of the uses for a paper-box: A nice gift-wrap for a present with an irregular shape, for example a sphere or a jar. Wrist exercises for Knitters and Crocheters « FreshStitches.
If you're new here, you may want to subscribe to my RSS feed.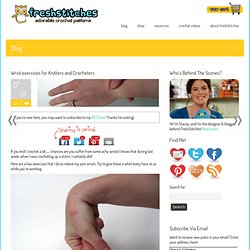 Thanks for visiting! If you knit/crochet a lot… chances are you suffer from some achy wrists! I know that during last week, when I was crocheting up a storm, I certainly did! Here are a few exercises that I do to relieve my sore wrists. Crafting communities.
General. Meet dagmar07 on Craftsy | Learn It. Make It. 26 Free Flower Crochet Patterns and Other Girly Crochet Projects. There are currently no images from other crafters. close Terms & Conditions.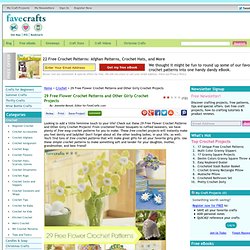 [Pierrot Yarns]Patterns Club. Crafting-blogs. Crocheting. Materials. Knitting.
---