Mobile
Gizmo SMS - Send FREE messages to any Mobile Phone
Long distance on a mobile handset can be extremely expensive. bOK Systems is a newly launched mobile VoIP company that lets you make those other expensive calls cheaply, and without having to download software.
VoIP From Mobile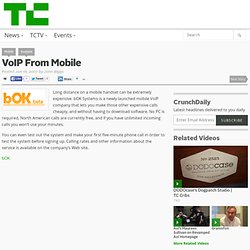 SMS Tutorial
Air2Web - Mobile Marketing and Premium Content Delivery Worldwid
Podcasts: Mobile
Click-to-Video Mobile Advertising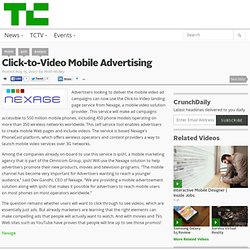 Advertisers looking to deliver the mobile video ad campaigns can now use the Click-to-Video landing page service from Nexage, a mobile video solution provider.
Rating: who needs dotmobi?
GoMo News
mobi
3 questions for Third Screen Media
When Microsoft said it will buy mobile ad startup ScreenTonic last week, the first thing a lot of us wondered was who's next?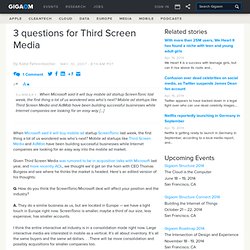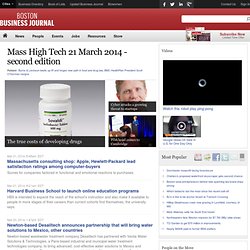 Mass High Tech: The Journal of New England Technology: Everypoin
Intelligence for New England's Innovation economy TechFlash Cambridge-based Testive has raised $500,000 in seed funding from several angel investors...