mobile
Get flash to fully experience Pearltrees
Long distance on a mobile handset can be extremely expensive. bOK Systems is a newly launched mobile VoIP company that lets you make those other expensive calls cheaply, and without having to download software.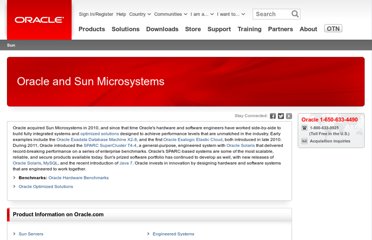 Oracle acquired Sun in 2010, and since that time Oracle's hardware and software engineers have worked side-by-side to build fully integrated systems and optimized solutions designed to achieve performance levels that are unmatched in the industry. Early examples include the Oracle Exadata Database Machine X2-8 , and the first Oracle Exalogic Elastic Cloud , both introduced in late 2010.
Advertisers looking to deliver the mobile video ad campaigns can now use the Click-to-Video landing page service from Nexage, a mobile video solution provider.
Rating: who needs dotmobi?
When Microsoft said it will buy mobile ad startup ScreenTonic last week, the first thing a lot of us wondered was who's next?
<a href="http://a.collective-media.net/jump/bzj.boston/;section=techflash;cmn=bzj;pos=t1;template=home_page;tile=1;kw=boston;page=10465292;sz=728x90;ord=1355306449.9058.13.25338?" target="_blank"><img src="http://a.collective-media.net/ad/bzj.boston/;section=techflash;cmn=bzj;pos=t1;template=home_page;tile=1;kw=boston;page=10465292;sz=728x90;ord=1355306449.9058.13.25338?" width="728" height="90" border="0" /></a>