Technology
MobileMini Mediagazer memeorandum WeSmirch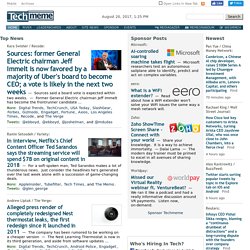 I have always been intrigued by the Quantified Self space and even more now as my conference LeWeb's theme is the Internet of Things, so here is what I'm measuring today: My weight: withings I have been using a wifi scale for nearly 3 years since they launched on stage at LeWeb and my weight graph is public it's pretty interesting to me to see patterns as I get fat during the summer (too much Iberico de para negra ham) and christmas (too much foie gras) and then desperately work on losing it to run the NY marathon in November, and then get fatter again. Maybe one day I will manage to stay low.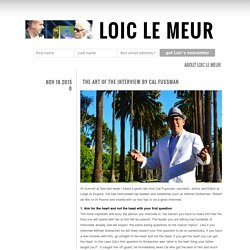 Merci a Olivier Ezratty pour ses billets très complets sur LeWeb 2011, je viens de les lire. Dans l'un d'entre eux il suggère qu'un intervenant d'Apple soit sur scène, cela fait des années que j'essaie sans succès, Apple ne parle que dans ses propres événements, les fameux "keynotes" et Steve Jobs n'a fait que de très rares apparitions en dehors, comme a AllThingsD ou j'ai eu la chance de l'écouter en personne. Vue d'ensemble Semaine numérique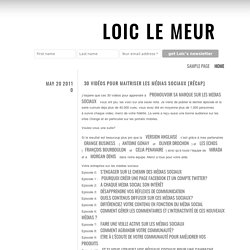 Why trust is the new currency in Age of Context and why Nokia lost it here. In the Age of Context lots of companies will go over the freaky line. What is that line?