BlogMode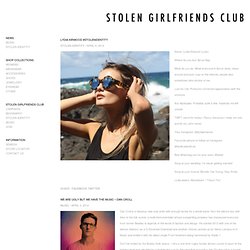 blog.stolen girlfriends club
Name: Alisa Xayalith Where do you live: Usually in a tour bus all year around but Los Angeles is currently my second home What do you do: Singer, writer of songs and have the occasional goofy dance moves on stage for The Naked And Famous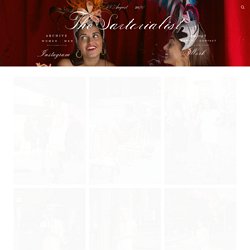 Friday, April 4, 2014 On the Street……Sixteenth St., New York Yes, it's still that cold in New York!
(Stone Cold Fox gangster crop, Reformation silk shorts, Manebi checkered espadrilles, Goyard shoulder bag) I just really love the concept of Thermal as a place name. So this was one of the windier airports turned carnivals I've been to on a Saturday. What I wore for day 2 of Coachella was something simple in my favorite materials. Those would be leather and silk if this is your first time here. And the athletic cut of this SCF top is my exact mood at the moment.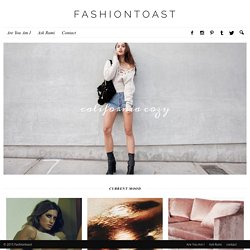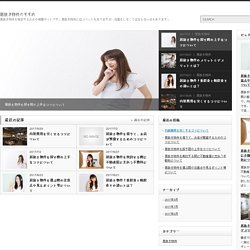 Monica Bellucci nous avait déjà ravis la saison dernière et récidive pour ce Printemps/Été 2013, en tant qu'égérie pour la griffe italienne par excellence Dolce & Gabanna. La direction, comme depuis plusieurs campagnes, est axée sur la famille et le bien vivre à l'italienne, la magnifique franco-italienne y incarne donc parfaitement les valeurs de la dolce vita au soleil. On y entrevoit entre autres, t-shirts, débardeurs, bermudas et imprimés forts de la collection, robes de dentelle noires si chères à la marque, ainsi que les très belles pièces images du défilé. Un second degré et des clichés avoués que l'on aime chez la marque.