Computer/ipad/ iphone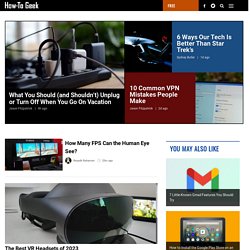 Make a MacGyver-Style Flashlight in Minutes [DIY Project] Do you enjoy working on DIY projects and would love to get your kids interested in them as well? Then today's tutorial video is a great place to begin. This "starter" DIY project is perfect for the kids to work on over the weekend as they make their very own MacGyver-style flashlight! Spotify has Removed the Streaming Time Limit on All Free Accounts Depending on your location, you may have found yourself strictly limited on the amount of time you could listen to Spotify each month after the first six months had passed with your free account.
How-To Geek - Computer Help
Tom's Hardware
PC Magazine Reviews
CNET product reviews
PRODIMEX eShop GV
Toshiba Portege R835-P88 Review CNET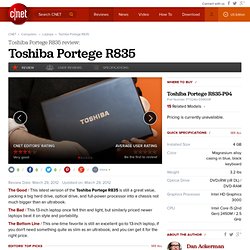 Reviewing the Toshiba Portege R835-P88 is like revisiting an old friend. Previous versions of this laptop have won our coveted Editors' Choice Award, by offering excellent all-around performance in a slim, lightweight 13-inch body, for a lot less than you'd expect. But since we reviewed the last version of the R835, a seismic shift in 13-inch laptops has occurred, thanks to the growing popularity of the ultrabook.