Writing
If you are a writer, you've probably wished that you could write faster, better, and easier. I have too. I've been writing for many years now and I've found some tricks that help. They just may help you too! Everyone has their own system, but sometimes learning about another person's system can flip a switch that enables you to improve your writing. This system is about being organized and prepared.
How to Write Faster, Better, and Easier | Pick the Brain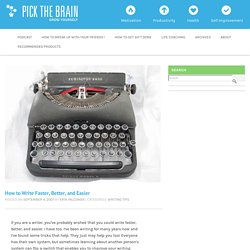 Writer's Resources
The list of proofreading marks on this page includes those illustrated on page 285 of the textbook and some additional editing marks that you may find on your papers. Some proofreading marks call for fairly simple corrections, such as fixing problems with spacing, alignment, or type styles. Others refer to mechanical and grammar problems, such as punctuation, sentence structure, and word choice. For additional help with correcting mechanical and grammatical errors, click on the symbol or meaning to go to additional information.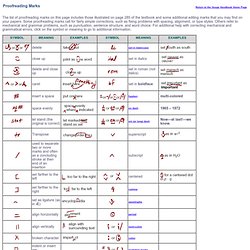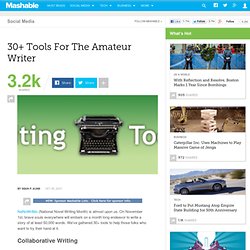 NaNoWriMo (National Novel Writing Month) is almost upon us. On November 1st, brave souls everywhere will embark on a month long endeavor to write a story of at least 50,000 words. We've gathered 30+ tools to help those folks who want to try their hand at it. Collaborative Writing
Copybox