Privacy
Openbook - Connect and share whether you want to or not. AnchorFree. VPN for Windows Hotspot Shield VPN from Anchor Free is the world's most trusted internet security solution.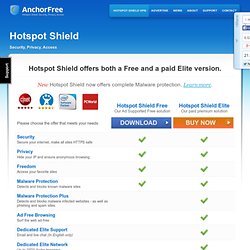 With over 75 million downloads, Hotspot Shield VPN for Windows secures more Windows machines than any other competitor VPNs. Hotspot Shield free VPN for Windows secures your web browsing session, protects your online identity from snoopers, encrypts passwords, online shopping information, chats, and downloads. Face Swapper Technology. This is a cool hack.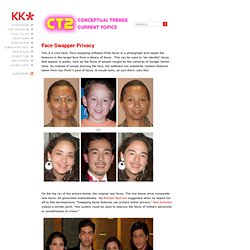 Face swapping software finds faces in a photograph and swaps the features in the target face from a library of faces. This can be used to "de-identify" faces that appear in public, such as the faces of people caught by the cameras of Google Street View.
---