Help
20 Things I'm Glad Life Taught Me. How many times have you heard someone say, "Hindsight is always 20/20″?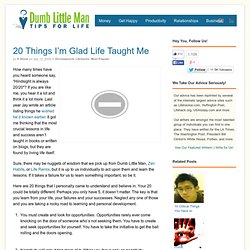 If you are like me, you hear it a lot and think it a lot more. Last year Jay wrote an article listing things he wished he'd known earlier. Home - Lightroom Community Help - BETA - Adobe Learning Resources. [problem] Intel 4965AGN / WPA2-PSK-TKIP / 7.10. Ubuntu on Dell Inspiron 1501: Wireless in Ubuntu 7.10 Gutsy Gibbon. Getting to Now: How to Beat the Procrastination Habit ∞ Get Rich Slowly. I am a procrastinator.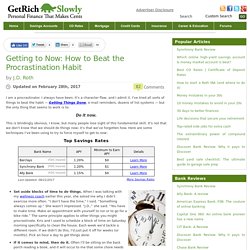 I always have been. It's a character flaw, and I admit it. Installing Ubuntu From A Windows System With Wubi. Version 1.0 Author: Falko Timme <ft [at] falkotimme [dot] com> Last edited 09/06/2007 Wubi is an Ubuntu installer for Windows that lets you install and uninstall Ubuntu from a Windows desktop.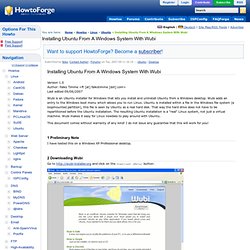 Wubi adds an entry to the Windows boot menu which allows you to run Linux. Ubuntu is installed within a file in the Windows file system (a loopmounted partition), this file is seen by Ubuntu as a real hard disk.
---