Aggregator
People Search | White Pages | Find People | FREE!
Good Noows
Voyage - RSS feed reader
RecipeBridge | Find Any Recipe
popurls® | the genuine aggregator for the latest web buzz
Hot Links
Check Username Availability at Multiple Social Networking Sites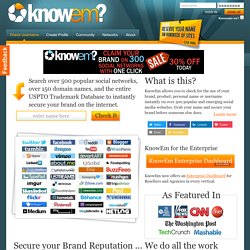 KnowEm Username Check - Secure your Brand or Online Identity on Social Media
Search over 550 popular social networks, over 150 domain names, and the entire USPTO Trademark Database to instantly secure your brand on the internet. KnowEm allows you to check for the use of your brand, product, personal name or username instantly on over 550 popular and emerging social media websites. Grab your name and secure your brand before someone else does.
Desktops are used both at home and in the workplace. If you're tasked with purchasing a desktop for your home or office, the decision can be complicated by features and options that you're not certain about. That will change, as this article has tips regarding desktop computers.
Particls - News and alerts delivered right on your desktop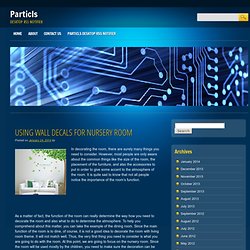 Welcome to Fidg't: Your Social Networking Address Book
Rewire the web
Touchstone - News and alerts delivered right on your desktop