Potatoes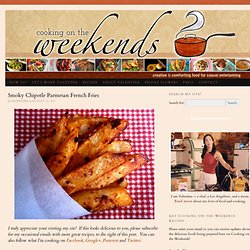 As always, thanks for visiting my site! If this looks delicious to you, please sign up for my occasional emails . . . with more great recipes! One of my absolute favorite flavors in the world (right up there with Nutella and mangoes) is Chipotle Peppers in Adobo Sauce.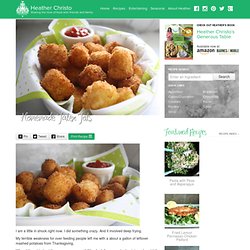 Homemade Tater Tots | Heather Christo Cooks - StumbleUpon
I am a little in shock right now.
Back in February, I visited one of my best friends in Cleveland. One of the dishes I sampled were the "Lola fries" at B-Spot, Iron Chef Michael Symon's burger joint in the Summit Mall (not to be confused with OUR Summit here in Birmingham). The Lola fries were simple; skinny-cut fresh fries, flavored simply with rosemary and sea salt.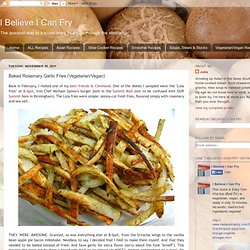 I Believe I Can Fry: Baked Rosemary Garlic Fries - StumbleUpon