Potatoes
Smoky Chipotle Parmesan French Fries | cooking on the weekends - StumbleUpon. I truly appreciate your visiting my site!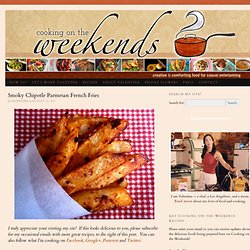 If this looks delicious to you, please subscribe for my occasional emails with more great recipes, to the right of this post. You can also follow what I'm cooking on Facebook, Google+, Pinterest and Twitter. Homemade Tater Tots | Heather Christo Cooks - StumbleUpon.
I am a little in shock right now.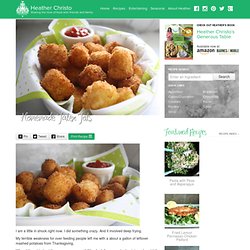 I did something crazy. And it involved deep frying. My terrible weakness for over feeding people left me with a about a gallon of leftover mashed potatoes from Thanksgiving. When I thought about the many, many possibilities for leftover mashed potatoes, I couldn't help but think about little fried nuggets of creamy goodness, because who doesn't think about deep frying soft starch?
I Believe I Can Fry: Baked Rosemary Garlic Fries - StumbleUpon. Back in February, I visited one of my best friends in Cleveland.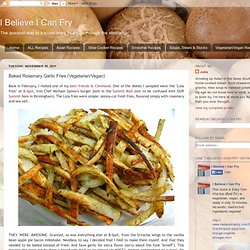 One of the dishes I sampled were the "Lola fries" at B-Spot, Iron Chef Michael Symon's burger joint in the Summit Mall (not to be confused with OUR Summit here in Birmingham). The Lola fries were simple; skinny-cut fresh fries, flavored simply with rosemary and sea salt.
---