GD Hardware
unnamed pearl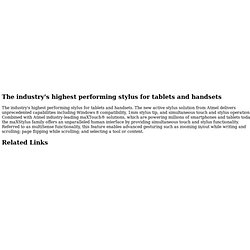 Atmel Revolutionizes Touch User Experience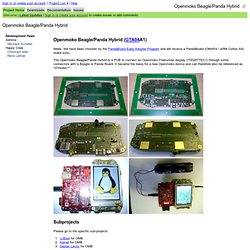 Openmoko Beagle/Panda Hybrid - Beagleboard or Pandaboard with Openmoko Display
News: We have been choosen by the PandaBoard Early Adopter Program and will receive a PandaBoard (OMAP4 / ARM Cortex A9) board soon. The Openmoko Beagle/Panda Hybrid is a PCB to connect an Openmoko Freerunner display (TD028TTEC1) through some connectors with a Beagle or Panda Board. It became the basis for a new Openmoko device and can therefore also be referenced as "GTA04A1".
Kompass Modul - HMC6352 - Watterott electronic
Kameramodul bei Pollin: Kennt das jemand?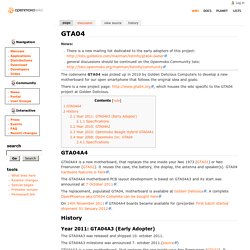 News:
GTA04
InvenSense Inc.: Gyroscope (Six Axis w/ Accelerometer): Integrated SixAxisGyroscope: MPU-6050: Embedded 3-axis gyroscope, 3-axis accelerometer with integrated Digital Motion Processor, full scale range from ±250 to ±2000: supports I2C serial interface onl
Gyroscope (Six Axis w/ Accelerometer), Specification Search, MPU-6000, MPU-6000EVB, MPU-6050, MPU-6050EVB,
497-10765-1-ND (Hersteller - LSM303DLHTR)
GPS receiver module families
LEA-6R module with Dead Reckoning
LUCY-H200 3.5G modem module
The ARM architecture describes a family of RISC -based computer processors designed and licensed by British company ARM Holdings .