Flying Robot Videos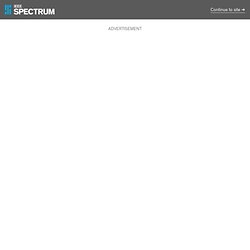 Flying Walking Robot Turns Wings Into Legs
Here's a new robotics term for you to memorize: multi-modal locomotion. It means locomoting in multi-modes, and that just means getting around in more than one different way.
Autonomous Flying Robots: Davide Scaramuzza at TEDxZurich
HyTAQ Robot
CrazyFlie flight
Nano quadcopter wii
Learning Based MPC on a Quadrotor
Epson FLYING ROBOT in 2004..hmm whats available in 2010?
Building a Low-Cost, DIY surveillance quadrotor‬‏
Quadrotor Autonomous Flight and Obstacle Avoidance with Kinect Sensor‬‏
Quadrotor Autonomous Flight and Obstacle Avoidance with Kinect Sensor