Tutorials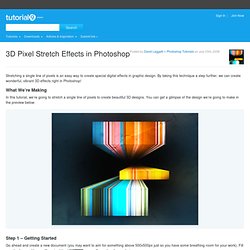 Stretching a single line of pixels is an easy way to create special digital effects in graphic design.
3D Pixel Stretch Effects in Photoshop
In this tutorial, we will learn how to manipulate a simple photo into a flooding torrent of a scene. We'll use some relatively simple techniques to give this image a semi-realistic, stylized feel.
How to Create a Photo Manipulation of a Flooded City Scene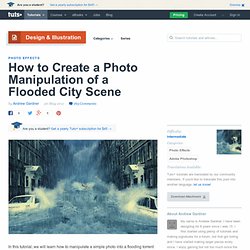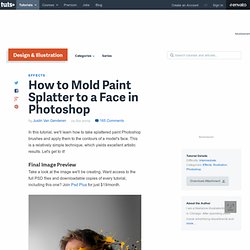 In this tutorial, we'll learn how to take splattered paint Photoshop brushes and apply them to the contours of a model's face. This is a relatively simple technique, which yields excellent artistic results. Let's get to it!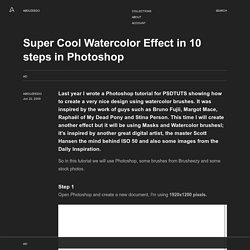 Last year I wrote a Photoshop tutorial for PSDTUTS showing how to create a very nice design using watercolor brushes. It was inspired by the work of guys such as Bruno Fujii, Margot Mace, Raphaël of My Dead Pony and Stina Person. This time I will create another effect but it will be using Masks and Watercolor brushesl; it's inspired by another great digital artist, the master Scott Hansen the mind behind ISO 50 and also some images from the Daily Inspiration .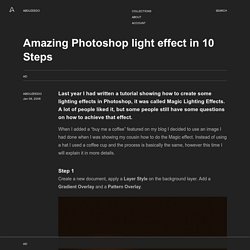 Last year I had written a tutorial showing how to create some lighting effects in Photoshop, it was called Magic Lighting Effects .
Magic lighting effect in Photoshop
Change Face Structure Photoshop Tutorial
Here's a simple trick to create a sketch effect. First, open the image you want to 'sketch'.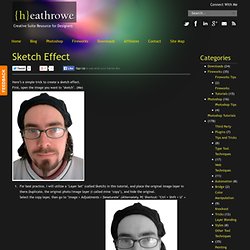 Sketch Effect
Few months ago we showcased 22 best Photoshop text effects Photoshop tutorials here at hongkiat.com , but then we soon realized they were still plenty of good tutorials out there and the current ones aren't enough to satisfy most designers anyway. So we went searching for more and 3 months later, we beg to show you more. This time we put together another 50 really nice text effect Photoshop tutorials , making it more than 70 great Photoshop text effects in our archive .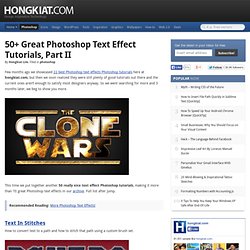 Want to learn how everything works in Photoshop? We'll help you make your photos better, draw vector graphics, and design a web site. Learn the Basics of Photoshop in Under 25 Minutes - To get started with Photoshop, you need to know what everything does.