Cyber Counter Culture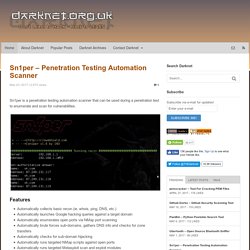 So this is not a particularly technical source article, but it looks fairly interesting and I haven't heard of this Linux.Darlloz worm before, so it might be new to some of you too. Seems like it's going after old php-cgi installs, which are very common on embedded systems (routers/pos systems/stbs etc). The vulnerability being used is actually pretty old and was patched back in May 2012. It's not really likely to cause a serious risk to servers, which tend not to run php-cgi any more – and it would be more common for them to be updated.
Level 1
Hacking is a complex webmaster security game. This webmaster hacker test has 20 complete levels. This will test your javascript coding skills, php scripting, graphic ability, html knowledge, and thinking logically like a hacker. This is a game and no system or laws are violated by playing. We hope you have a lot of fun with this test and tell your friends.
+Ma's Reversing - deserve it!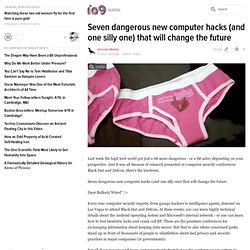 SExpand Last week the high tech world got just a bit more dangerous - or a bit safer, depending on your perspective. And it was all because of research presented at computer security conferences Black Hat and Defcon. Here's the lowdown. Dave Bullock/Wired" /> Every year computer security experts, from garage hackers to intelligence agents, descend on Las Vegas to attend Black Hat and Defcon.
Seven dangerous new computer hacks (and one silly one) that will change the future