Sites Futiles
OBSOLETE: An Encyclopedia
My Movie Moment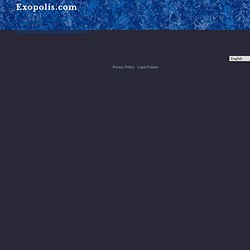 Rock the robofactory, build your bot, and then computate some mad booty shake Hit numbers 0–9 to bust some moves — try combining numbers to create ill robotechniques. Then send your exobot to a pal. Build Your Bot! Hit the red button on the foot to kick the robo-parts you like into the mix-o-matic. Once you've selected a head, torso, arms, legs, and a robo-heart — just throw the "GO" switch to create your Exobot!
« LOST IN VAL SINESTRA »
Hint: Lower the "Max Size" slider to get smaller effects over a larger area. Move the mouse over this panel to see the current cropped area, and click on "Set Crop Area" to set it. Press " Select All " to use the whole image. A purple selection area will appear over the image, showing that the entire picture is selected. Press " Apply ". The current effect will be applied to the full picture.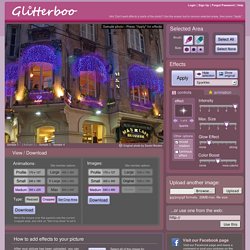 Online photo effects editor