Leer
7 Mistakes I've Personally Made as a Lifestyle Entrepreneur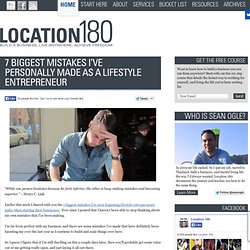 EmailShare 300EmailShare "While one person hesitates because he feels inferior, the other is busy making mistakes and becoming superior." – Henry C. Link
Colocation, Cloud, and Data Center Services | redIT. International
Last Updated: 3/19/2013 10:51 PST The economy is showing signs of life again – that's the good news. The bad news is that unemployment is still at historical highs and if you're one of the 13 million Americans still struggling to find a job, or wanting to switch jobs, a lot of your applications are probably being swallowed up by the "the black hole." That's when you send in a job application and never receive any follow-up from the company. It's probably one of the most frustrating parts of looking for a new job. In fact, according to a recent article in the Wall Street Journal, only 25 out of 100 applications ever get looked at by companies.
How to Use the Web to Boost Your Chance of Landing the Job You Want
QR Codes - A Free and Easy Way for Customers to "Tag" Inventory Online and on the Lot. > MyRVAdvantage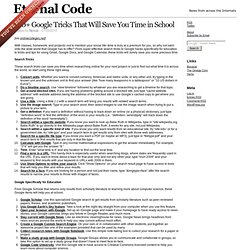 [via onlinecolleges.net] With classes, homework, and projects–not to mention your social life–time is truly at a premium for you, so why not latch onto the wide world that Google has to offer? From super-effective search tricks to Google hacks specifically for education to tricks and tips for using Gmail, Google Docs, and Google Calendar, these tricks will surely save you some precious time. Search Tricks
Email Self-reliance is a vital key to living a healthy, productive life. To be self-reliant one must master a basic set of skills, more or less making them a jack of all trades. Contrary to what you may have learned in school, a jack of all trades is far more equipped to deal with life than a specialized master of only one.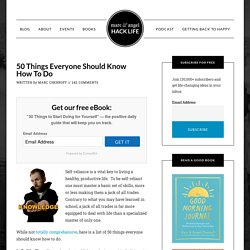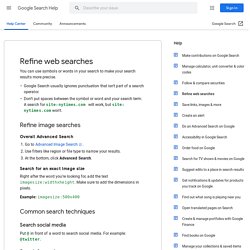 If you're not finding what you're searching for after using our basic search tips, try a search operator. Add these symbols or words to your search terms in the Google search box to gain more control over the results that you see. Don't worry about memorizing the operators - you can use the Advanced Search page to generate many of these searches. When you search using an operator, don't add any spaces between the operator and your query. A search for site:nytimes.com will work, but site: nytimes.com will not.
Undergoing Maintenance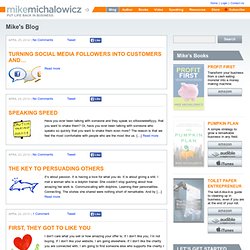 The Million Dollar Question (With A Twist) Most people know how they would answer the question, "What would you do with a million dollars?" The replies are usually about stuff – new house, new car, bigger this, bigger that.