Physics
A spatial representation of every star within 14 light-years of the Solar System in orthographic projection. There are 32 stars in this region, including the Sun. The stars are colored according to the spectral type, which may not reflect the actual color. Please see this Wikipedia article for the listing of stars. The stars on this map may not all be visible to the naked eye, as many are dwarf stars.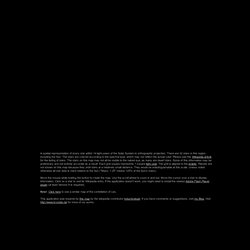 The universe can be a very strange place. While groundbreaking ideas such as quantum theory, relativity and even the Earth going around the Sun might be commonly accepted now, science still continues to show that the universe contains things you might find it difficult to believe, and even more difficult to get your head around. Theoretically, the lowest temperature that can be achieved is absolute zero, exactly ?273.15°C, where the motion of all particles stops completely.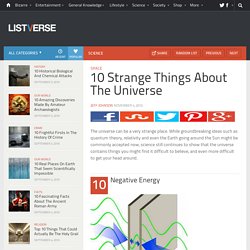 Nov. 18, 2010 Electrons can't exceed the speed of light -- thanks to light itself, says biologist When resolving why electrons can never beat the speed limit set by light, it might be best to forget about time.
Randy Wayne takes new look at relativity