CCK11 - Week 01: Connectivism
WhatIsConnectivism
How prominent learning theories differ from connectivism
What Is Connectivism? A quick introduction to the topic of Connectivism.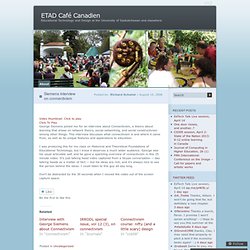 Posted by: Richard Schwier | August 15, 2008
Siemens interview on connectivism « Rick's Café Canadien
Connectivism and Connective Knowledge (2008)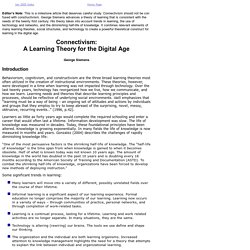 Editor's Note: This is a milestone article that deserves careful study.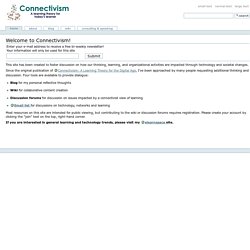 Late last week, I threw out a question to Gary Stager on Twitter: "when a constructivist constructs knowledge, where does it reside physically/biologically?". Gary replied with something along the lines of "we don't know and I don't care.
Posted to the CCK08 Blog, September 10, 2008.
Connectivism and its Critics: What Connectivism Is Not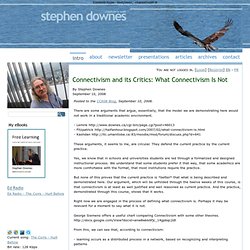 Posted to the Connectivism Conference forum (which hits a login window - click 'login as guest' (middle of the left-hand column) - I'm sorry, and I have already complained to the conference organizer).