Drugs & Alcohol
Jelly Shot Test Kitchen. Power Hower: The World's Most Advanced Power Hour Timer. Skittles Vodka (with instructions) Homemade Pomegranate Liqueur. I went with the simplest utensils, using everyday kitchen implements instead of some specialty items.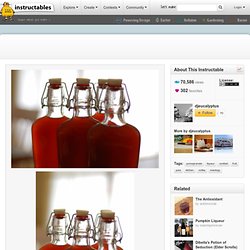 I always try to make things work with what I have, and this recipe is simple enough that nothing too technical is necessary. Ingredients: - Pomegranates (roughly six, depending on their size) - peel of 1 lemon (I prefer meyers) - cinnamon stick - 3 cups vodka - 1 1/2 cups white sugar - 3/4 cup water Utensils: - A large glass jar (I used a 3 litre jar) - large plastic bowl - paring knife - vegetable peeler (or knife) - measuring cups (liquid and dry) - metal strainer - cheescloth - saucepan - small funnel - glass bottles or storage containers for the final product Notes on Utensils: - Avoid plastic as much as possible when working with strong alcohol. Author discovers vintage video of 1950s housewife tripping on LSD during medical experiment (VIDEO) YouTube A housewife was filmed tripping on LSD as part of a television program on mental health issues in 1956.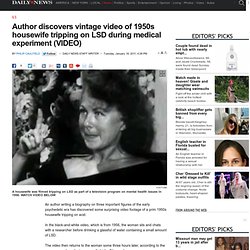 WATCH VIDEO BELOW An author writing a biography on three important figures of the early psychedelic era has discovered some surprising video footage of a prim 1950s housewife tripping on acid. In the black-and-white video, which is from 1956, the woman sits and chats with a researcher before drinking a glassful of water containing a small amount of LSD. The video then returns to the woman some three hours later, according to the announcer, when she is apparently high off her rocker. White Peach Sangria Recipe. Margarita Cupcakes | recipegirl.com. Cinco de Mayo will soon be here (May 5th for those non-Spanish speakers).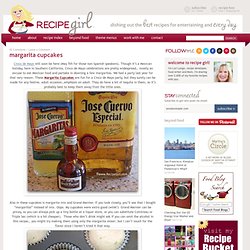 Though it's a Mexican holiday, here in Southern California, Cinco de Mayo celebrations are pretty widespread… mostly an excuse to eat Mexican food and partake in downing a few margaritas. We had a party last year for that very reason.
---