Mobile
Building Android Apps with HTML, CSS, and JavaScript
Jolla OS
Top 11 Mobile Web Development Tools Used at Mobify | Mobify
Whenever we give developer talks or host meetups, people are always curious – what tools do we use to build mobile websites at Mobify?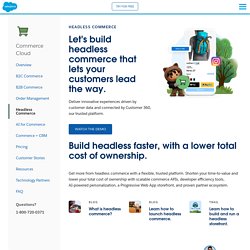 IBM and the Eames Office: Minds of Modern Mathematics iPad app
7 Guidelines to Great Mobile Design
Polytechnique veut faire payer les pantouflards
PirateBox Mobile | PAW Intergrated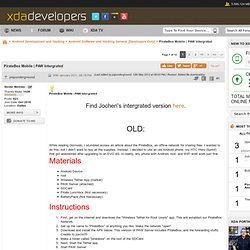 [TUT]Roll Your Own PirateBox! PirateBoxMobile
Supported Features
SpringMesh for iPhone and iPad - an interactive cloth you can twist, pull and deform using multitouch or gravity.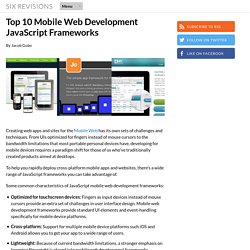 Creating web apps and sites for the Mobile Web has its own sets of challenges and techniques. From UIs optimized for fingers instead of mouse cursors to the bandwidth limitations that most portable personal devices have, developing for mobile devices requires a paradigm shift for those of us who've traditionally created products aimed at desktops. To help you rapidly deploy cross-platform mobile apps and websites, there's a wide range of JavaScript frameworks you can take advantage of.
One certain limitation in Web development is time and how long it takes to get things up and running. Thankfully, frameworks and libraries can help us focus on creating rather than figuring stuff out.
10 New Frameworks for Mobile Web App Developers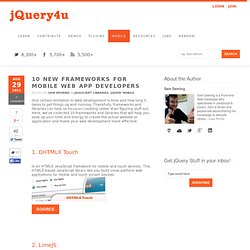 App!collector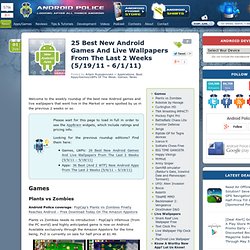 25 Best New Android Games And Live Wallpapers From The Last 2 Weeks (5/19/11 - 6/1/11)
Welcome to the weekly roundup of the best new Android games and live wallpapers that went live in the Market or were spotted by us in the previous 2 weeks or so.
With the ever-increasing sales of smartphones and the burgeoning tablet market starting to skyrocket, coupled with far greater access to more robust mobile data networks, the internet is now being accessed by our users in a multitude of new ways.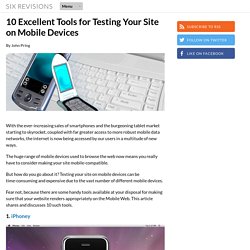 Existing Cross–Browser Testing customers with questions regarding product updates or support, please contact Customer Support
Losing Customers Due To Mobile Browser Issues?
Mobile Web Design: Best Practices
The explosion in user adoption of mobile devices has revolutionized the web.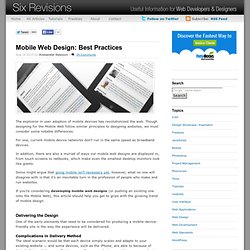 Testing mobile web apps with Android SDK « Luke Ashe-Browne
naandi
First Orbit - Android Market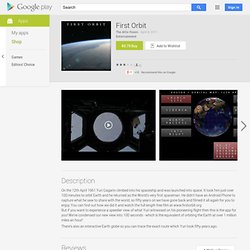 On the 12th April 1961 Yuri Gagarin climbed into his spaceship and was launched into space. It took him just over 100 minutes to orbit Earth and he returned as the World's very first spaceman.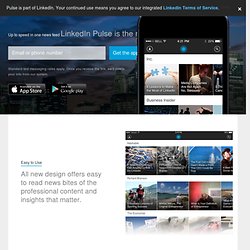 Meet Pulse.
Products – Alphonso Labs
Titanium Mobile Application Development
Design For Mobile conference - Home
IPad applications for domotics | Domotic Point
Prodigy® - Products - Simple & Affordable Home Control Systems [Crestron Electronics, Inc.]
L'avenir de l'informatique est-il au mobile ou au tactile ? Les deux (en partie)
L'avez-vous senti ? Le vent du changement ?
designupdate.com
Mobile HTML5