Entrepreneurship
Nat Turner (Startup sales strategy)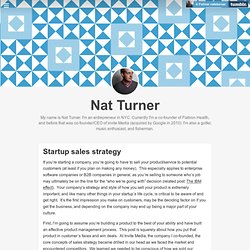 If you're starting a company, you're going to have to sell your product/service to potential customers (at least if you plan on making any money). This especially applies to enterprise software companies or B2B companies in general, as you're selling to someone who's job may ultimately be on the line for the "who we're going with" decision (related post: The IBM effect). Your company's strategy and style of how you sell your product is extremely important, and like many other things in your startup's life cycle, is critical to be aware of and get right.
Startup Lifecycle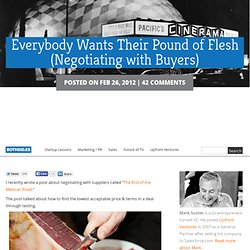 I recently wrote a post about negotiating with suppliers called "The End of the Mexican Road."
Everybody Wants Their Pound of Flesh (Negotiating with Buyers)
Editor's note: Ben Horowitz is co-founder and general partner of Andreessen Horowitz.
The Struggle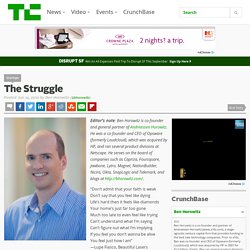 57 things I've learned founding three companies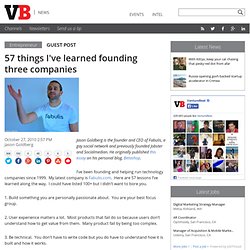 Jason Goldberg is the founder and CEO of Fabulis, a gay social network and previously founded Jobster and Socialmedian. He originally published this essay on his personal blog, Betashop.
In my last post, I discussed why the odds of a rookie entrepreneur getting seed financing from a VC are very slim.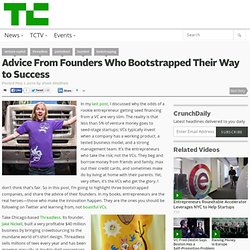 Advice From Founders Who Bootstrapped Their Way to Success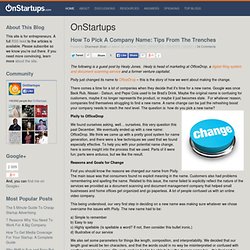 How To Pick A Company Name: Tips From The Trenches
Very interesting post.
Having a catchy name for your business or product is more important than ever.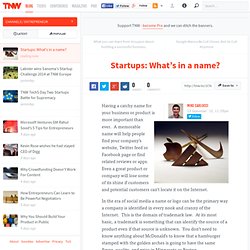 Startups: What's in a name?
The 13 Best Business Lessons From "Rework"
How To Network Like A Pro
5 Questions The Best Networkers Ask
How To Turn Personal Posts Into Good Business Blogging