Psychology
Introduction The many different models used to explain the nature and treatment of mental illness compound the problems of defining and classifying abnormal behaviour. Five major schools of thought are summarised below. The biological (medical) model The medical of abnormality model has dominated the psychiatric profession since the last century . The underlying assumption of this model is that mental illnesses resemble physical illnesses and can therefore be diagnosed and treated in a similar way.
AS Psychology / AbnormalityModels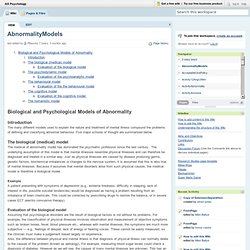 Psychology | A Level Psychology | Psychology News and Resources
"The constantly changing socio-economic environment requires our generation to acquire a new way of thinking and acting by being adequately equipped to face the merciless competition of the market." Innovate your performance from the inside out Visualize your thinking process on a mind map Your ideas can be brought to life on mind maps that resemble the informational structure of your brain.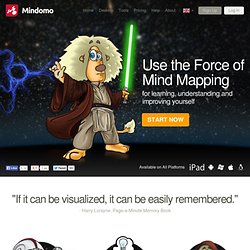 Current events you might be interested in AQA teacher CPD is offering the following Psychology meetings which you may be interested in: A-level Psychology A: Unit 4 Media KS5 Psychology: Demystified To find out more or to book a place visit our online booking service, Courses and Events , and search for any of the meetings above! June 2012 1181/2181 (AS/A2) Psychology A General advice
 A-level Psychology A