MBA Schools
INSEEC - International Programs (BBA, Bachelor, MBA Programs) BSc International Business Administration - Bachelor - RSM. Some cookies on this site are essential, and the site won't work as expected without them.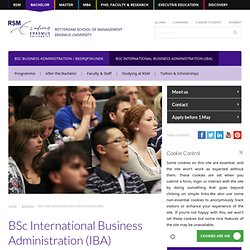 These cookies are set when you submit a form, login or interact with the site by doing something that goes beyond clicking on simple links.We also use some non-essential cookies to anonymously track visitors or enhance your experience of the site. If you're not happy with this, we won't set these cookies but some nice features of the site may be unavailable. (One cookie will be set to store your preference) (Ticking this sets a cookie to hide this popup if you then hit close. This will not store any personal information) Www.mba.athabascau.ca - Tuition and Fees - MBA. Corporate Sponsorship Speak to your employer about sponsoring all or at least part of your program, as they will benefit directly from your new knowledge and skills.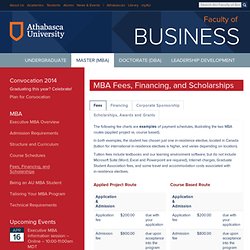 An AU online Executive MBA is an excellent investment for both of you. If you are creating a proposal, below are some points you can use to help make your case. AU Online Executive MBA - Benefits for Employers Why sponsor an AU online Executive MBA for your employee? The GMAT® Register Registering for and taking the GMAT exam is your best first step toward a career with impact.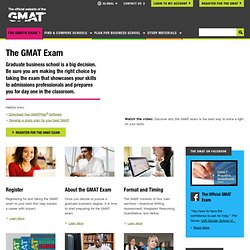 Learn More About the GMAT Exam Once you decide to pursue a graduate business degree, it is time to start preparing for the GMAT exam. International business | ENPC School of International Management. The MBA in International Business is not just another MBA.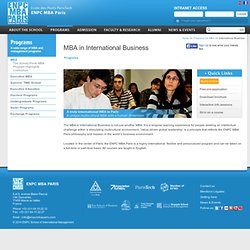 It is a singular learning experience for people seeking an intellectual challenge within a stimulating multicultural environment. 'Value-driven global leadership' is a principle that reflects the ENPC MBA Paris philosophy and mission in the world's business environment. Located in the center of Paris, the ENPC MBA Paris is a highly international, flexible and personalized program and can be taken on a full-time or part-time basis. Admission to the Master of Science in Management (MSc) - Essec.
---