Wedding
Lubbock Dream Wedding Give Away - (Current Session: Blogs 2)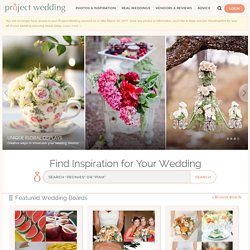 Loading... Loading... Loading... Create inspiration boards, share ideas with your friends and wedding vendors, get feedback from brides like you, and lots more!
Wedding Dresses - Wedding Songs - Wedding Ideas - Wedding Websit
What could be more fun than telling your friends and family that you made everything at your wedding yourself? Well, an entire Do it Yourself wedding might be going a bit overboard, but Project Wedding has tons of DIY wedding ideas for you to implement for your big day. Whether you can't cut a straight line or you're the next Martha Stewart, we have DIY wedding ideas for every type of bride. From DIY wedding favors to DIY wedding decorations to DIY wedding invitations, if you're interested in doing it yourself, we can help!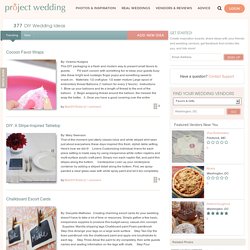 DIY Wedding - Project Wedding - (Current Session: Android Market
A Pink and Green Bridal Shower! - Project Wedding - (Current Ses
Spring is upon us! Planning a bridal shower? Why not opt for this gorgeous pink and green dessert table, which is simple, whimsical and sweet, naturally! To create this table: you need to create fondant, add pink and green food coloring, and go with one theme in cookie cutters (flowers were chosen for this spring table) with a large, medium, and small cookie cutter on each item. For the fondant, create about a fist size of pink and about half that size for the green.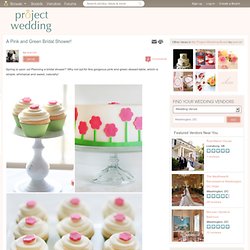 I treat my marriage like a job. Sounds glamorous, right? Well, let me back up a minute.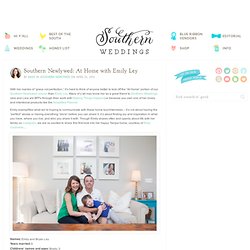 Southern Weddings - Southern Weddings Magazine
Let your friends and family crowdsource this amazing experience for you. Do you and your life-mate-to-be already live together? If so, you probably already have all the silverware and toasters that you need, right? Maybe you're living in a tiny space and you don't have room to be gifted more stuff. Ahem ahem… you know what there's always room for?
Offbeat Bride | Advice, photos, and alternative wedding inspirat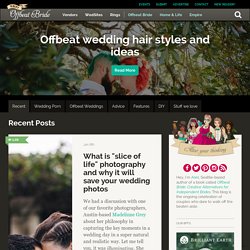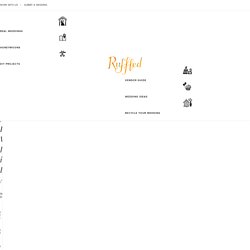 Back in November, Matt and I went on a babymoon turned dream honeymoon to Thailand. If you follow me on Instagram, you may have a seen a few photos from our trip, but today I get to share a full recap of the cities we visited. With the expert help of Mr & Mrs Smith, we spent ten days in Thailand in three cities, Bangkok, Chiang Mai and Krabi.
Ruffled | Vintage Settings for Modern Weddings
snippet & ink: daily wedding inspiration
Project wedding