Wedding
Lubbock Dream Wedding Give Away - (Current Session: Blogs 2)
Wedding Dresses - Wedding Songs - Wedding Ideas - Wedding Websit
What could be more fun than telling your friends and family that you made everything at your wedding yourself?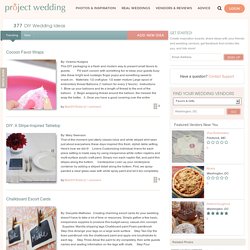 DIY Wedding - Project Wedding - (Current Session: Android Market
-Inspiration for showers, favors, flowers and receptions by cupcakejenni May 4
A Pink and Green Bridal Shower! - Project Wedding - (Current Ses
Spring is upon us! Planning a bridal shower? Why not opt for this gorgeous pink and green dessert table, which is simple, whimsical and sweet, naturally! To create this table: you need to create fondant, add pink and green food coloring, and go with one theme in cookie cutters (flowers were chosen for this spring table) with a large, medium, and small cookie cutter on each item. For the fondant, create about a fist size of pink and about half that size for the green.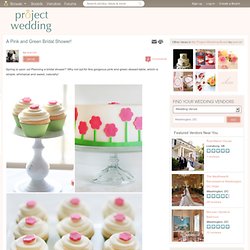 Create a whimsical, simple bridal shower with a pink and green theme! by cupcakejenni May 4
Southern Weddings - Southern Weddings Magazine
Offbeat Bride | Advice, photos, and alternative wedding inspirat
Ruffled | Vintage Settings for Modern Weddings
snippet & ink: daily wedding inspiration
Project wedding