Reference
Microsoft OneNote 2010 | Beta Documentation
Most Popular Repurposing Tricks of 2009 - Best of 2009 - Lifehac
We're huge fans of repurposing here at Lifehacker—squeezing extra and usually clever uses out of every day objects.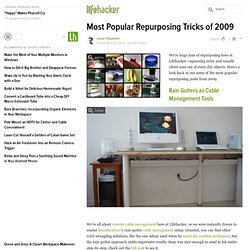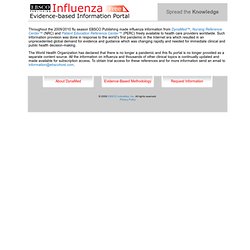 H1N1 and Influenza (Flu) — Evidence-based Medical Information fr
Throughout the 2009/2010 flu season EBSCO Publishing made influenza information from DynaMed™ , Nursing Reference Center™ (NRC) and Patient Education Reference Center™ (PERC) freely available to health care providers worldwide. Such information provision was done in response to the world's first pandemic in the Internet era which resulted in an unprecedented global demand for evidence and guidance which was changing rapidly and needed for immediate clinical and public health decision-making.