Blogs, Tweets, Facebook Pages, Etc. of Interest
We had the pleasure of working with Brooke Shields to create a princess birthday party for her daughter Grier's 4th birthday. The party was at one of my fave kid birthday venues called The Craft Studio in New York City. Grier is a girly girl and Brooke wanted Grier to feel like a princess at her birthday party.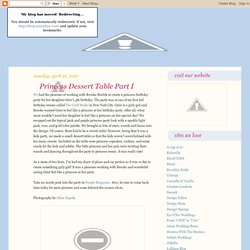 A Blog by Amy Atlas: Princess Dessert Table Part I
tuesdays unwrapped | chatting at the sky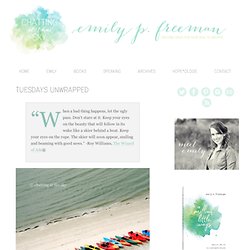 "When a bad thing happens, let the ugly pass. Don't stare at it. Keep your eyes on the beauty that will follow in its wake like a skier behind a boat.
***My Desert Cottage
A N D I E
The Savvy Photographer
Rachel Zoe
Computer, Technology, Software
DIY, How-to, Crafts, Scrap, Digi
Gifting, Shopping, Products
Sweet Designs: A Blog by Amy Atlas - (Current Session: Android M
the little things
Hola everyone!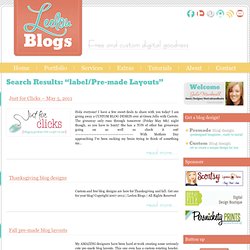 Pre-made Layouts
Free Layouts
Leelou Free Blog Layouts
Leelou Blogs