Antidepressants
Tricyclic Antidepressants - The Good, The Bad and The Funny. Fro
‹ SNRIs | Antidepressant Topic Index | MAOIs › 1.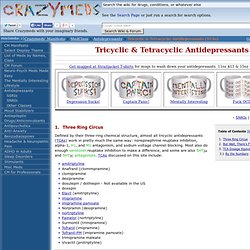 Onset of action of escitalopram compared with othe... [Int Clin
Triple reuptake inhibitors: a premise and promise. [Psychiatry I
Other Forms: Prozac Weekly, Sarafem (for PMDD), oral solution (It's minty fresh!
Prozac (fluoxetine) - The Crazy Meds run-down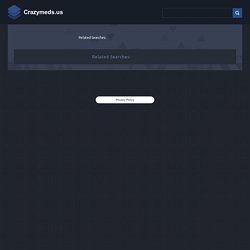 Monoamine oxidase inhibitor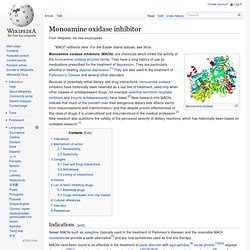 Monoamine oxidase inhibitors (MAOIs) are chemicals which inhibit the activity of the monoamine oxidase enzyme family. They have a long history of use as medications prescribed for the treatment of depression. They are particularly effective in treating atypical depression.[1] They are also used in the treatment of Parkinson's Disease and several other disorders.
Escitalopram: superior to citalopram or a chiral c... [Psychothe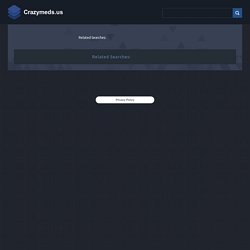 Multiple Reuptake Inhibitors - The Good, The Bad and The Funny.
‹ MAOIs | Antidepressant Topic Index | Common and not-so common uses of Antidepressants ›