Videojuegos
SimCity 2000. 1994. Will Wright for Maxis, now part of Electronic Arts, Inc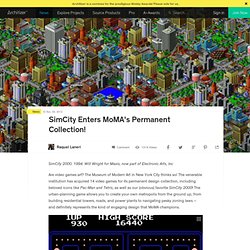 SimCity Enters MoMA's Permanent Collection!
Ingress, el videojuego de Google en el mundo real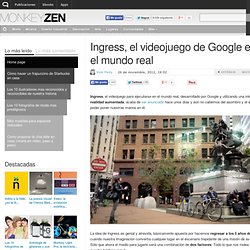 26 de noviembre, 2012, 19:02 Ingress, el videojuego para ejecutarse en el mundo real, desarrollado por Google y utilizando una interfaz de realidad aumentada, acaba de ser anunciado hace unos días y aún no cabemos del asombro y el ansía por poder poner nuestras manos en él.
Dreams of Reality
Más tamaños | Video Games vs The Middle East : A Digital Battleground | Flickr: ¡Intercambio de fotos!
Estamos acostumbrados a ver cierto tipo de estudios sobre videojuegos en nuestra día a día.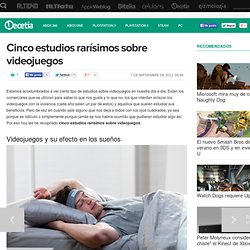 Cinco estudios rarísimos sobre videojuegos
Tags: Gestión de crisisSimcityVideojuegos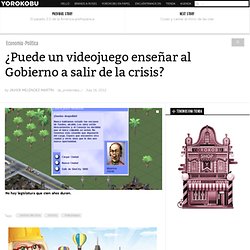 ¿Puede un videojuego enseñar al Gobierno a salir de la crisis?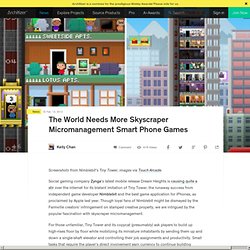 The World Needs More Skyscraper Micromanagement Smart Phone Games
Screenshots from Nimblebit's Tiny Tower, images via Touch Arcade. Social gaming company Zynga's latest mobile release Dream Heights is causing quite a stir over the internet for its blatant imitation of Tiny Tower, the runaway success from independent game developer Nimblebit and the best game application for iPhones, as proclaimed by Apple last year.
A conversation on TED.com: Which video game has challenged your perspective on the way you live your life and how?
10 cosas sobre los videojuegos que le enseñaré a mi hijo. | Portal Game Blogger
Indie Game: The Movie Official Trailer on Vimeo
space time play
Los videojuegos ya son forma de arte oficial en EEUU — ALT1040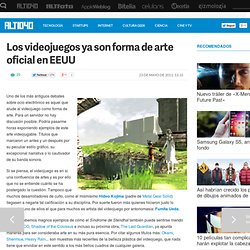 Uno de los más antiguos debates sobre ocio electrónico es aquel que alude al videojuego como forma de arte. Para un servidor no hay discusión posible. Podría pasarme horas exponiendo ejemplos de este arte videojugable. Títulos que marcaron un antes y un después por su peculiar estilo gráfico, su excepcional narrativa o lo cautivador de su banda sonora.
Fate of the World: The Video Game That Lets You Solve Global Warming -...