Charts
Corruption Perceptions Index -- 2011
A Decade of Tax Cuts and Deficits
Looking back, ahead at federal taxing, spending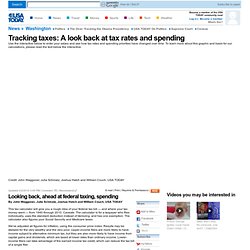 Looking back, ahead at federal taxing, spending By John Waggoner, Julia Schmalz, Joshua Hatch and William Couch, USA TODAY This tax calculator will give you a rough idea of your federal tax bill — and where your tax money went — from 1940 through 2010. Caveats: The calculator is for a taxpayer who files individually, uses the standard deduction instead of itemizing, and has one exemption.
US Producer Price Index Chart and Data - YCharts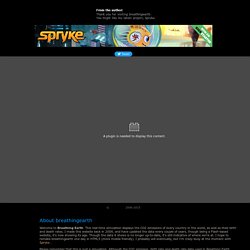 The Breathing Earth simulation Welcome to Breathing Earth. This real-time simulation displays the CO2 emissions of every country in the world, as well as their birth and death rates. Please remember that this is just a simulation. Although the CO2 emission, birth rate and death rate data used in Breathing Earth comes from reputable sources, data that measures things on such a massive scale can never be 100% accurate. Please note however that the CO2 emission levels shown here are much more likely to be too low than they are to be too high.
World Population: 6,853,328,460 Migrants in the world: 215,738,321 Almost 216 million people, or 3.15% of the world population, live outside their countries.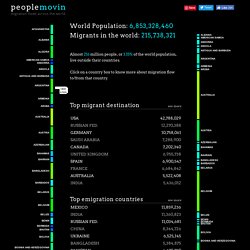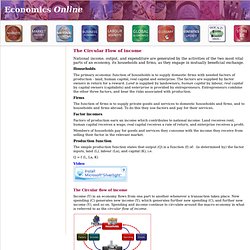 circular_flow.wmv
National income, output, and expenditure are generated by the activities of the two most vital parts of an economy, its households and firms, as they engage in mutually beneficial exchange. The primary economic function of households is to supply domestic firms with needed factors of production - land, human capital, real capital and enterprise. The factors are supplied by factor owners in return for a reward. Land is supplied by landowners, human capital by labour, real capital by capital owners (capitalists) and enterprise is provided by entrepreneurs.
Worldmapper is a collection of world maps, where territories are re-sized on each map according to the subject of interest. There are now nearly 700 maps. Maps 1-366 are also available as PDF posters. Use the menu above to find a map of interest.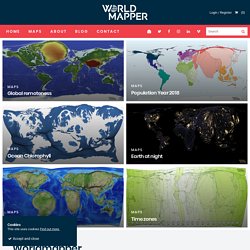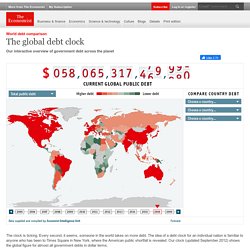 The clock is ticking. Every second, it seems, someone in the world takes on more debt. The idea of a debt clock for an individual nation is familiar to anyone who has been to Times Square in New York, where the American public shortfall is revealed. Our clock (updated September 2012) shows the global figure for almost all government debts in dollar terms. Does it matter?
Performance Dashboards