Outdoor
Products
The dial side is dominated by a sub-dial at 8 o'clock displaying hours and minutes, and the precision altimeter sub-dial at 2 o'clock displaying meters (or feet). Arcing around the top of the dial is the large-scale altitude indicator, which displays up to 5,000 meters (or 16,400 feet), with small seconds below. At 4 o'clock, an indicator shows when the air valve is open or closed (it must be open to indicate the altitude), below which is the 65-hour power reserve indicator. In pride of place at the bottom of the dial, the top of one of the two aneroid capsules measuring air pressure (from which the altitude is derived) is visible, with a high-precision arm multiplying by 200 times the expansion and contraction of the capsules and relaying the air pressure to the two altitude indications.
Breva watch: COLLECTION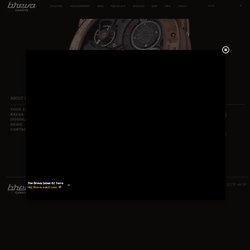 Instruments for Professionals
SpareOne | SpareOne Emergency Phone | SpareOne Emergency Phone
nPower PEG Personal Energy Generator
Waka Waka Light
ICOM ID-31A | UHF ONLY D-STAR W/ GPS HT IPX7 DSTAR IC-ID31A
Introducing Icom's New ID-31A UHF D-STAR Handheld:New ID-31A. A compact and submersible radio with GPS, Micro SD card, and more! UHF Only • Submersible Construction (IPX7) • Internal GPS - GPS "Last Heard" Log - GPS Waypoint Memory • Large Dot-Matrix Display • 1252 Alphanumeric Memory Channels - 500 Regular - 700 D-STAR Repeater Memories - 50 Scan Edges - 2 Call Channels • Cloning Software Included • Micro SD Card (Optional) - DVR Incoming/Outgoing Messages - GPS Log - Memory Backup Details: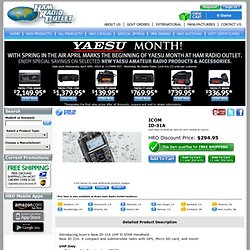 2 for 1, Dualwatch receive Until the IC-R20, the capability of monitoring two frequencies required two radios. Whether you need to monitor local public safety, air traffic control, or at the track listening to two drivers, even the play by play from both the local TV and radio station is possible! See specifications for actual frequency ranges for Dual-watch receive.
IC-R20 Communications Receiver - Features - Icom America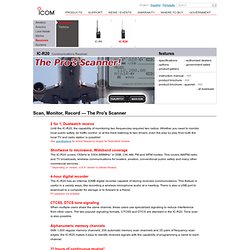 Earthmate PN-60w with Topo North America and inReach for PN-60w - DeLorme
Choosing wood cutting tools for your survival gear can be complicated because of weight. Axes, hatchets, and saws can be heavy and cumbersome.
The Sabercut Saw – Choosing the Best Collapsible Chainsaw
The Krypton paved the way for the iconic S3 design - crafted from aircraft grade aluminum, it is virtually indestructible and undeniably larger-than-life.
Green Laser Pointer 1 Watt | S3 Krypton | Spyder III | Wicked Lasers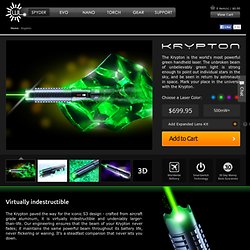 Oakley 墨镜和服饰3折起 | 北美省钱快报