Videos
What does English sound like to foreign ears? - The Blogs at HowStuffWorks. We've all heard examples of fake Chinese or German from speakers who lack familiarity with either language.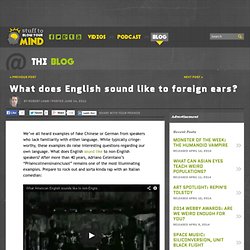 While typically cringe-worthy, these examples do raise interesting questions regarding our own language. What does English sound like to non-English speakers? After more than 40 years, Adriano Celentano's "Prisencolinensinainciusol" remains one of the most illuminating examples. Videos. Dumb English Spelling. Literary Visions. Due to licensing agreements, online viewing of the videos for this resource is restricted to network connections in the United States and Canada. 1.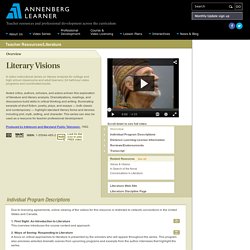 First Sight: An Introduction to Literature This overview introduces the course content and approach. 2. Ways of Seeing: Responding to Literature A focus on critical approaches to literature is presented by the scholars who will appear throughout the series. Crazy paper thing. Well drawn explanation on what motivates us. CTL Events - Award-Winning Teachers on Teaching. Below is a list of memorable lectures on teaching, organized according to topic, by teaching-award-winning Stanford faculty.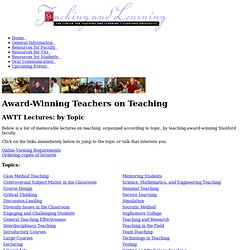 Click on the links immediately below to jump to the topic or talk that interests you. Topics: Case Method Teaching: Professor Mary Barth, Graduate School of Business April 13, 2000 Professor Keith Loague, Department of Geological and Environmental Sciences April 19 , 2001.
---