Videos
What does English sound like to foreign ears? - The Blogs at HowStuffWorks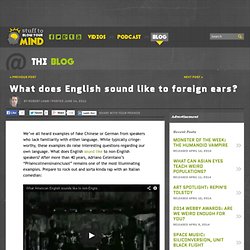 We've all heard examples of fake Chinese or German from speakers who lack familiarity with either language. While typically cringe-worthy, these examples do raise interesting questions regarding our own language. What does English sound like to non-English speakers? After more than 40 years, Adriano Celentano's "Prisencolinensinainciusol" remains one of the most illuminating examples.
Dumb English Spelling
Resource: Literary Visions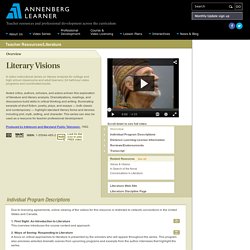 Due to licensing agreements, online viewing of the videos for this resource is restricted to network connections in the United States and Canada. 1. First Sight: An Introduction to Literature This overview introduces the course content and approach. 2. Ways of Seeing: Responding to Literature A focus on critical approaches to literature is presented by the scholars who will appear throughout the series.
Below is a list of memorable lectures on teaching, organized according to topic, by teaching-award-winning Stanford faculty. Click on the links immediately below to jump to the topic or talk that interests you. Topics: Case Method Teaching: Professor Mary Barth, Graduate School of Business April 13, 2000 Professor Keith Loague, Department of Geological and Environmental Sciences April 19 , 2001