Cinnamon rolls/Muffins
Big Red Kitchen: Cinnamon Roll Pancakes. The original and unique Cinnamon Roll Pancake recipe created by Robin Sue!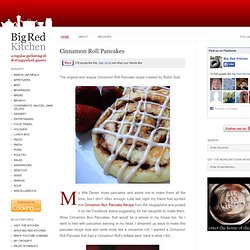 My little Deven loves pancakes and wants me to make them all the time, but I don't often enough. Late last night my friend had spotted this Cinnamon Bun Pancake Recipe from the blogisphere and posted it on her Facebook status suggesting for her daughter to make them. Cinnamon Roll Wickedness | Heard the prophetic statement, "Wickedness never was happiness?"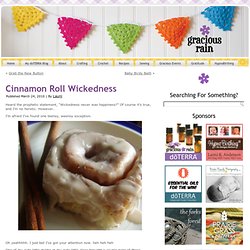 Of course it's true, and I'm no heretic. However… I'm afraid I've found one teensy, weensy exception. I Am Now In The Muffin Loop. I am so sick.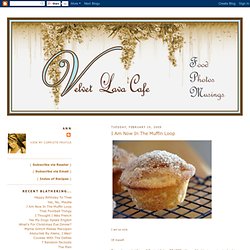 Of myself. Do you know what I mean? I'm just fed up TO HERE with me.
---