Wordpress Plugins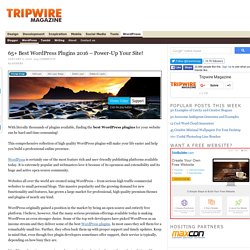 With literally thousands of plugins available, finding the best WordPress plugins for your website project can be hard and time-consuming! My motivation for gathering the comprehensive collection of high quality WordPress plugins below is to make your life easier and help you build a professional online presence. WordPress is certainly one of the most feature rich and user-friendly publishing platforms available today. At the same time, webmasters love it because of its openness, extensibility and huge and active open source community. Today WordPress is used in everything from serious high traffic commercial websites to small personal blogs. This massive popularity WordPress experience and the users demands for new functionalities, has created a large market for professional, high quality premium themes.
This list is updated each year to reflect only the best plugins.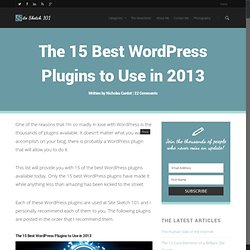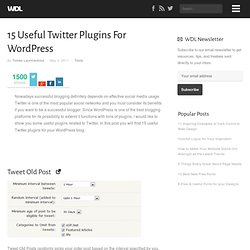 Nowadays successful blogging definitely depends on effective social media usage.
15 Useful Twitter Plugins For WordPress | Tools
11 Ways to Create a Mobile Friendly WordPress Site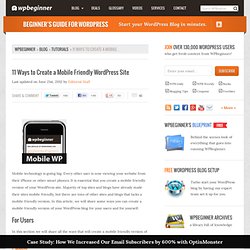 Mobile technology is going big. Every other user is now viewing your website from their iPhone or other smart phones. It is essential that you create a mobile friendly version of your WordPress site.
Cimy WordPress Plug-ins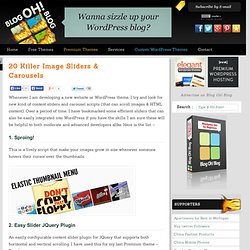 20 Killer Image Sliders & Carousels | Blog Oh Blog
Whenever I am developing a new website or WordPress theme, I try and look for new kind of content sliders and carousel scripts (that can scroll images & HTML content). Over a period of time, I have bookmarked some efficient sliders that can also be easily integrated into WordPress if you have the skills.
20 WordPress Plugin Solutions for Image Handling
Tweet Images and photos are an integral part of almost every successful blog these days. If your text isn't accompanied by images, few people are going to be interested in what you've got to say- it's sad, but true.