Quizzes
Riddles
Porter Paints® The Voice of Color® Color Sense Game. What color do you feel ?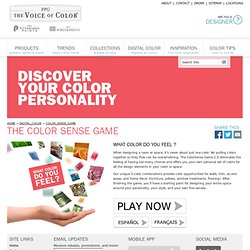 When designing a room or space, it's never about just one color. Yet pulling colors together so they flow can be overwhelming. The ColorSense Game 2.0 eliminates the feeling of having too many choices and offers you your own personal set of colors for all the design elements in your room or space. Our unique 5-color combinations provide color opportunities for walls, trim, accent areas, and home décor (furniture, pillows, window treatments, flooring). KnowledgeScore - Free online quiz. Personality Test - VisualDNA. Very Short Introductions. "I love the Very Short Introduction Series as should everyone who is interested in the history of ideas.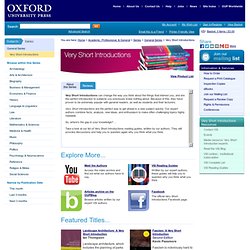 They manage to straddle that difficult line between making the complex accessible without ever compromising on quality. The sheer range of subjects covered make the series an invaluable asset for anyone trying to understand the development of human thought. They are a must-go-to gateway for those of us keen to know more but needing a steer as to where to start. " - Claire Fox, Director, Institute of Ideas "The Oxford University Press VSI series has now surpassed 300 volumes, making it to non-fiction what Penguin Books have always been for literature. " - Jim Cullen, History News Network. Travel around the world. Fun Trivia Quizzes - World's Largest Trivia and Quiz Site! Sporcle | Mentally Stimulating Diversions.
---