Clocks & Watches
Cabestan Watches
Clock Reproductions
Copyright © All rights reserved. Brian Law Design Welcome to Brian Law's wooden clocks Free plans to help you build a wooden clock. The plans on this site are those of clocks designed by myself over the last few years. At present there are eighteen sets of plans available, and it is intended to add to them as new designs become available.
Woodenclocks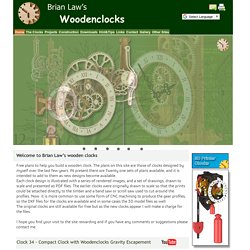 Gary's wooden clocks
home recently..... 25 November 2013 See Revisions for list of website updates New E-mail Address gary.mahony@gmail.com Welcome.........
Welcome to NAWCC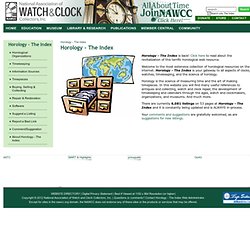 Horology - The Index is back! Click here to read about the revitalization of this terrific horological web resource. Welcome to the most extensive collection of horological resources on the internet. Horology - The Index is your gateway to all aspects of clocks, watches, timekeeping, and the science of horology.
Horology - The Index
Antique Clock Repair and Restoration, specializing in Atmos clocks from the Swiss Clockmaker Jaeger-LeCoultre.