Crystalnightray
Rebecca Roy
i am 15 and have been studing espoinage and intelligence gathering since i was 5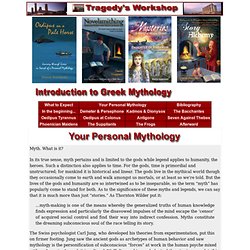 Myth. What is it? In its true sense, myth pertains and is limited to the gods while legend applies to humanity, the heroes.
Your Personal Mythology
Parametric Sites and Blogs
Parametric Sites and Blogs
OLIGARCHIE et MONDIALISATION 2
commentary on surveillance
Government Insiders and Whistleblowers
How-To, Gadgets, Tools, Tricks
Counterterrorism Calendar
An FBI backdoor in OpenBSD?
You have to give Theo de Raadt credit: he's into openness. What other software product would take serious, but questionable allegations about an FBI-planted back door in its code and just go public with them? That's what OpenBSD's de Raadt did Tuesday after a former government contractor named Gregory Perry came forward and told him that the FBI had put a number of back doors in OpenBSD's IPsec stack, used by VPNs to do cryptographically secure communications over the Internet.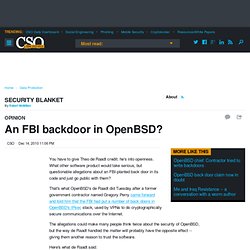 Politics / Classified / Mysteries / Paranormal / Supernatural
Neverending Search for the Truth
Gadgets, books & what not!
Everything You Know is Wrong...
Secrets/Spies/Ninjas/Deception/Evil
ancient civilizations or fabrication
Egyptian Connections to Christianity