Crystalnightray
Rebecca Roy
i am 15 and have been studing espoinage and intelligence gathering since i was 5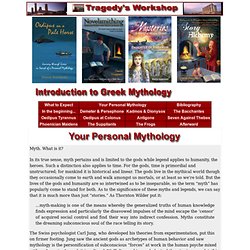 Myth. What is it? In its true sense, myth pertains and is limited to the gods while legend applies to humanity, the heroes.
Your Personal Mythology
Parametric Sites and Blogs
Parametric Sites and Blogs
OLIGARCHIE et MONDIALISATION 2
commentary on surveillance
Government Insiders and Whistleblowers
How-To, Gadgets, Tools, Tricks
Counterterrorism Calendar
An FBI backdoor in OpenBSD?
The allegations could make many people think twice about the security of OpenBSD, but the way de Raadt handled the matter will probably have the opposite effect -- giving them another reason to trust the software. I contacted Perry about his email, and while I couldn't get him on the telephone, he confirmed that his letter to de Raadt was published without his consent. He gave a few more details on his involvement with the FBI (which, by the way, has no immediate comment on this).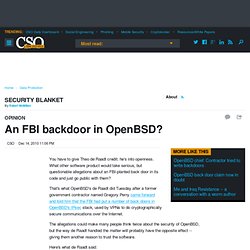 Politics / Classified / Mysteries / Paranormal / Supernatural
Neverending Search for the Truth
Gadgets, books & what not!
Everything You Know is Wrong...
Secrets/Spies/Ninjas/Deception/Evil
ancient civilizations or fabrication
Egyptian Connections to Christianity