Wiki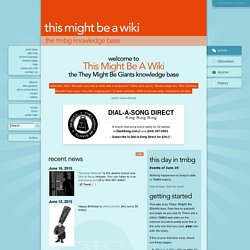 [edit] Recent News April 9, 2014 The video for the title track on No School Today has been released on Zooglobble today and can be viewed here. You can also get a free download of the track!
Main Page - This Might Be A Wiki
Main Page - NovaRoma
• Bonum faustum felicem fortunatum annum novum! Prosperous New Year to all Nova Romans! • December 30 - The census being closed, Cn. Lentulus pontifex and quaestor has performed the periodic ritual purification of Nova Roma, the lustrum, in the name and in place of the censores on a.d.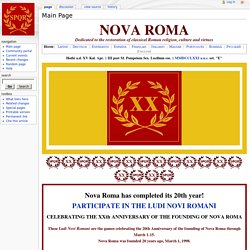 Home - Start a free website in 3 easy steps - Wetpaint
PigPog | Creativity Anywhere
The Very Simple Wiki
MediaWiki
YATWA - (Yet Another TiddlyWiki Adaptation)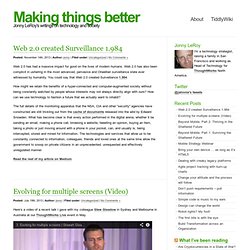 TiddlyTagWiki - Micro-content with the power of tags ...
Posted: November 14th, 2013 | Author: jonny | Filed under: Uncategorized | No Comments » Web 2.0 has had a massive impact for good on the lives of modern humans. Web 2.0 has also been complicit in ushering in the most advanced, pervasive and Orwellian surveillance state ever witnessed by humanity. You could say that Web 2.0 created Surveillance 1.984. How might we retain the benefits of a hyper-connected and computer-augmented society without being constantly watched by people whose interests may not always directly align with ours? How can we use technology to fashion a future that we actually want to inhabit?
TagglyWiki - a taggable, reusable, non-linear personal web noteb
Groups : GTD TiddlyWiki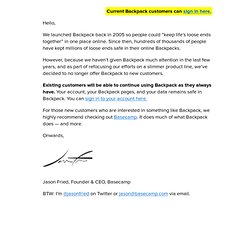 Current Backpack customers can sign in here. Hello, We launched Backpack back in 2005 so people could "keep life's loose ends together" in one place online. Since then, hundreds of thousands of people have kept millions of loose ends safe in their online Backpacks. However, because we haven't given Backpack much attention in the last few years, and as part of refocusing our efforts on a slimmer product line, we've decided to no longer offer Backpack to new customers.
Personal and small business information manager: Get organized,
GTD TiddlyWiki - all your tasks are belong to you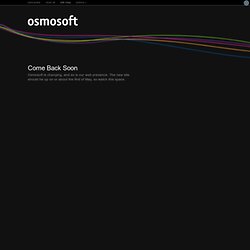 TiddlyWiki - a reusable non-linear personal web notebook
tiddlyspace Welcome to TiddlyWiki created by Jeremy Ruston; Copyright © 2004-2007 Jeremy Ruston, Copyright © 2007-2011 UnaMesa Association <div id="javascriptWarning"> This page requires JavaScript to function properly.
Microcontent: Headlines and Subject Lines (Alertbox)
Wiki Choicetree
★ 4.8 Stars (49) 115 Downloads (This Week) Last Update:
Project Info - PhpWiki