Science
Ouch! That's Hot! Food Scientists Invent Strips To Heal Pizza Mouth Burn Food News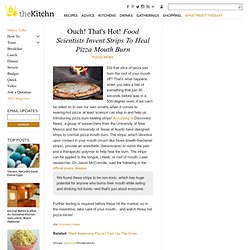 Did that slice of pizza just burn the roof of your mouth off?
An exchange of views on the chronology of the eclipse of Pericles may be found in The Observatory, Vol. VII, with a bit more added in by me. The icon I use to indicate this subsite is a detail from my photograph of the Adoration of the Magi by Maitani on the façade of the cathedral of Orvieto. This may seem an odd choice, but it's the best website identifier I could come up with: the event occurred in Antiquity (and has given rise to a vast literature firmly seated in the interface between astronomy, astrology, and ancient history), the protagonists seem to have been Babylonian astrologer/astronomers, the sculptor consciously broke with medieval tradition to work in something very much like the style of Trajan's Column, and the marble itself came from the ruins of the Mausoleum of Augustus.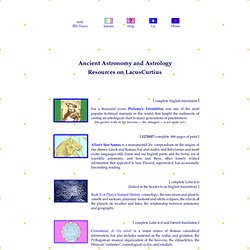 Caelum Antiquum • Astronomy and Astrology in Antiquity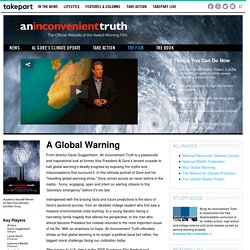 From director Davis Guggenheim, An Inconvenient Truth is a passionate and inspirational look at former Vice President Al Gore's fervent crusade to halt global warming's deadly progress by exposing the myths and misconceptions that surround it.
Very Small Objects
Tangled Bank