Recipes 3
Flatbread Company
Darwin's Ltd.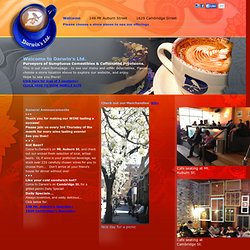 General Announcements• • •Thank you for making our WINE tasting a success!Please join us every 3rd Thursday of the month for more wine tasting events!See you then!
Snacksby is a really neat recipe site| Snacksby
LTK Bar and Kitchen
Ming.com - The official website of Chef Ming Tsai
Kitchen Myths
http://www.vmajesticrestaurant.com/
Vicki Lee's New Cafe
Tavern On the Water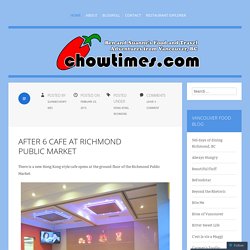 Strawberries with Minted Yogurt For the heart smart theme meal, Michelle shared Strawberries with Minted Yogurt as dessert. This tangy, mint-infused yogurt makes a refreshing topping for fresh summer strawberries.
Chow Times
Quince Bistro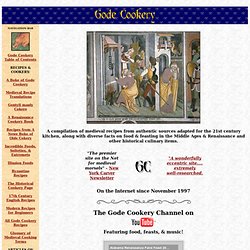 Gode Cookery
A compilation of medieval recipes from authentic sources adapted for the 21st century kitchen, along with diverse facts on food & feasting in the Middle Ages & Renaissance and other historical culinary items. On the Internet since November 1997 The Gode Cookery Channel on Featuring food, feasts, & music! http://www.youtube.com/GodeCookery
best brunches in boston
donnahay.com.au
Basic pantry-inspired pasta By now you may have come to identify several of the usual suspects in my kitchen larder: garlic, olives, capers, anchovy, among others. Keeping these items in your pantry means that you will always be able to pull together a delicious, simple little meal. My favorite stand-by pasta dinner includes all of [...] Toasted breadcrumbs One of the staples of my home pantry is actually just a simple by-product from making toast in the morning: the breadcrumbs leftover on the big wooden cutting board. The dark crusts on my daily bread — the big sourdough loaves from Iggy's Bread (Cambridge, MA) — are wonderfully flavorful, and I carefully [...]
Rendezvous Central Square :: Main Page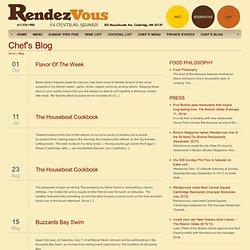 The City
CHEESE.COM - All about cheese!.
Cheese is nutritious food made mostly from the milk of cows but also other mammals, including sheep, goats, buffalo, reindeer, camels and yaks. Around 4000 years ago people have started to breed animals and process their milk. That's when the cheese was born. Explore this site to find out about different kinds of cheeses from around the world.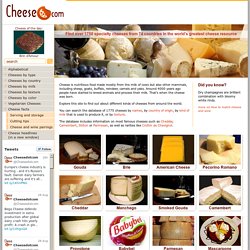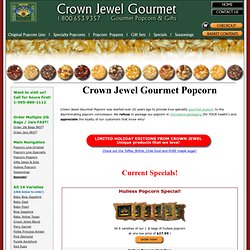 Gourmet popcorn, seasoning, old fashioned popcorn poppers
Crown Jewel Gourmet Popcorn was started over 20 years ago to provide true specialty gourmet popcorn to the discriminating popcorn connoisseur. We refuse to package our popcorn in microwave packaging (for YOUR health!) and appreciate the loyalty of our customers that know why! Current Specials! Wrapped and Delivered!
Massachusetts Orchards
Life begins at thirty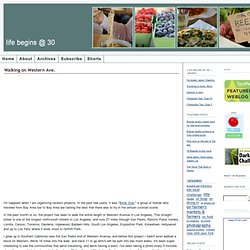 My twitter feed exploded this week with links to Salon's article titled Hipsters on Food Stamps. The article is just sexy enough to be the topic that we are all talking about: hip 30-somethings using their Electronic Benefit Transfer cards (ATM-like cards that serve as the currency for food assistance programs) to purchase rabbit, organic salmon, mint chutney and soy alternatives. The article quotes several individuals who purchase their food from Whole Foods and organic/healthful grocery chains like Rainbow Grocery. As is usual with such debates, we are inundated with slanted opinions and half-truths. The outraged complain that these hipsters are "wasting taxpayer money" and subsidizing their lifestyle on the public dime by taking advantage of the Supplemental Nutrition Assistance Program, or SNAP.
Making Liqueurs and Cordials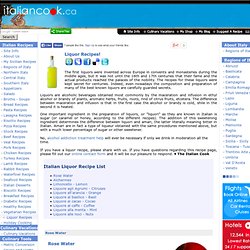 The first liquors were invented across Europe in convents and monasteries during the middle ages, but it was not until the 16th and 17th centuries that their fame and the actual products reached the palaces of the nobility. The recipes for these liquors were kept secret for centuries. Indeed, even nowadays the composition and preparation of many of the best known liquors are carefully guarded secrets. Liquors are alcoholic beverages obtained most commonly by the maceration and infusion in ethyl alcohol or brandy of plants, aromatic herbs, fruits, roots, rind of citrus fruits, etcetera. The difference between maceration and infusion is that in the first case the alcohol or brandy is cold, shile in the second it is heated.
Liquors - limoncella - rose water - alchermes - liquore - italia
Authentic. Italian. Cuisine.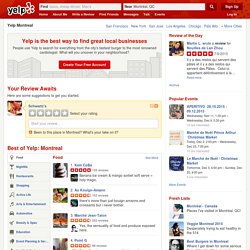 Yelp - Welcome to Yelp
This was everything I've ever wanted in a restaurant. The flavors, the service, the price, the extras, the creativity, the portion. It was all there! Our waitress was super helpful in choosing dishes. We got the fusion fries and fusion tacos.
Cat Cora + Saturday, April 12 Lavender-Infused Mascarpone Mousse Pastries View Pin It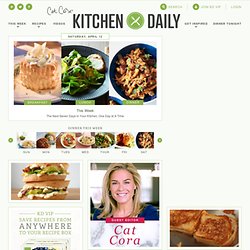 Slashfood
Outdoor dining directory - Boston.com - Restaurants - A&E
Welcome to the James Beard Foundation
H2Otown | a site by and for people who live in and love Watertow
(photo courtesy of Shirley Karasawa) My dear friend and Japanese cooking instructor Shirley Karasawa, of the Japanese home cooking blog Lovely Lanvin (@LovelyLanvin on Twitter) returns to the Wing Luke Museum to teach an Okinomiyaki (Japanese savory pancake) class, and will be leading a tour of Uwajimaya to teach students how to shop for ingredients to create Japanese meals in your very own kitchen. I've previously hosted Shirley at home to teach Onigiri, Bento Box and Okonomiyaki private classes, have attended various workshops taught by Shirley in and around Seattle, and have taken a similar (albeit small private group) shopping tour. So I can vouch for how valuable, engaging, fun and utterly scrumptious these learning opportunities have been for me and for those in attendance. There are two different dates to sign up for, and attendance is limited to groups of 13 per session. If you have an apportunity to attend, I highly recommend it.
Seattle Bon Vivant
Home Page: Coffee and Wireless in Boston
Boston Restaurant Guide | Boston's Hidden Restaurants
New England ice cream stands
Wilson Farms Growing Since 1884
Is My Blog Burning? - recipes of the people, by the people and f
Delicious! Delicious!
Orangette
Diary of The Food Whore
feeding dexygus seconds
101 Cookbooks
Movable Feast
Tortelli in brodo.