Recipes 2
The Bacon Show
W hether you're into plain vanilla—the top-selling flavor in the U.S.—or want a more unusual flavor, such as fennel , you're not alone in thinking that ice cream and its Italian counterpart, gelato , are delicious. According to the International Dairy Foods Association , more than 90 percent of American households consume ice cream and other frozen treats, downing about 23 billion dollars' worth of the stuff per year. That's a lot of ice cream. And sure, it's convenient to buy a pint at the store or a cone at your favorite ice cream parlor, but there's nothing quite as satisfying and delicious as making homemade ice cream.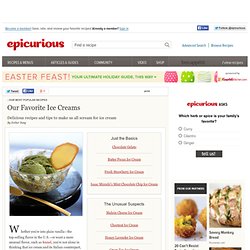 ice creams!
Our Favorite Homemade Ice Cream Recipes and Tricks - Ice Cream -
Online grocery shopping at Hometown Favorites is a whole new ballgame. We've taken all of your regional food favorites, no matter which part of the country you hail from, and created the web's best source for buying hard to find groceries. Our selection of regional food favorites starts and ends with you – you tell us which favorites you're having a hard time finding and we'll be sure to have them on hand the next time you visit. Regional food favorites can be particularly difficult to track down once you move out of your home state.
Old Fashioned Candy, Retro & Nostalgic Candy: Hometown Favor
Celtnet - Resources for the Celticist, Recipes, Medicine and Muc
Kitchen on Common | Fresh, local, comforting food | Belmont MA
Here's the deal with these. Yes, this is a really good recipe for marshmallows. Yes, I've made it twice and I consider it pretty much foolproof (although the first time, I managed to melt a portion of my cheapo candy thermometer).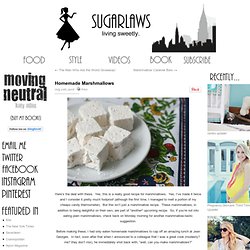 Homemade Marshmallows
Ice Cream Ireland » Ice Cream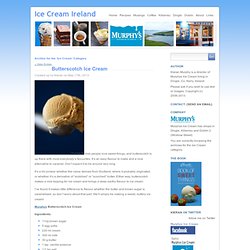 Some months ago, I was contacted by Geoffrey, a customer in our Dublin shop, who asked would I be interested in making Christmas pudding ice cream, made from puddings he cooked up using a recipe from his grandmother, Bridget (photo above, also supplied by Geoffrey). Needless to say, this was the kind of opportunity I love – it combined a good story with a customer and an Irish tradition. Geoffrey was kind enough to seek out a registered kitchen for his cooking so that we could be covered in terms of food safety, and soon I had some of the most tasty pudding in my hands. He's quickly gathering a reputation for excellence with his puddings, which he makes for friends and colleagues. Maybe this is the beginning of a great artisan business! We made the ice cream using his pudding and a hint of Baileys in the base.
Everyone in the Boston area who likes ice cream knows about ice cream stands and parlors such as Ben and Jerry's, Kimball Farm, Richardson's, and JP Licks. But you may not know about some of New England's best ice cream stands that are off the beaten track. While there are literally hundreds of great ice cream stands in New England, below you will find the cream of the crop, so to speak! (Note: This Boston and New England ice cream stands page is part of our restaurant features section.)
Boston and New England Ice Cream Stands You May Not Know About |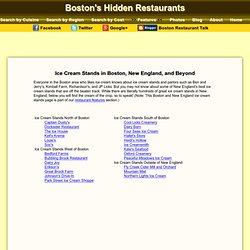 Ice Cream Stand Directory for Eastern Massachusetts
Cooking more with yonder crockpot.
I am craving slow-cooked goodness. Please share your favorite crock-pot recipes! I love to cook but sometimes get lazy, and there's really something wonderful about a house that smells delicious from being cooked in all day, especially now that it's winter.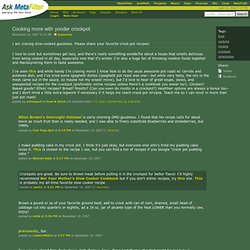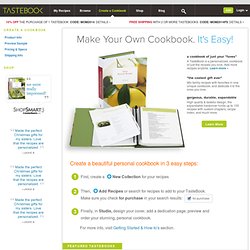 Create cookbooks, search recipes, share recipes
Due to our move cross country, orders placed on or before March 13, 2013 will be processed and shipped within our standard 14 day policy. After March 13th, you will still be able to search, upload, and share recipes on the site however, we are unable to process orders until our move is complete. Check back the week of April 8th to complete your order. Please contact support@tastebook.com with any questions or concerns. a cookbook of just your "faves" A TasteBook is a personalized, cookbook of just the recipes you love.
roman foods
Summer Express: 101 Simple Meals Ready in 10 Minutes or Less - N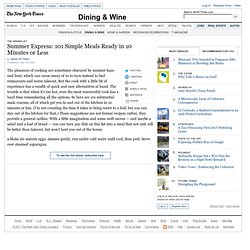 1 Make six-minute eggs: simmer gently, run under cold water until cool, then peel. Serve over steamed asparagus. 2 Toss a cup of chopped mixed herbs with a few tablespoons of olive oil in a hot pan.
||||| Jesse Browner |||||
The Pop vs. Soda Page
Suicide Food
Quintilla's Roman Cookery Pages
Romans in Britain - Roman recipes of the upper classes
Roman Cuisine
The Household Cyclopedia - Carving
Bibliographical notes on cookery, food & nutrition in histor
Il Trinciante by Vincenzo Cervio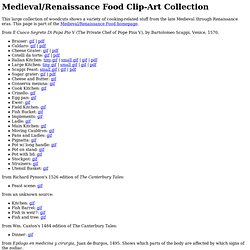 Medieval/Renaissance Food Clip-Art Collection
This large collection of woodcuts shows a variety of cooking-related stuff from the late Medieval through Renaissance eras. This page is part of the Medieval/Renaissance Food homepage . from Il Cuoco Segreto Di Papa Pio V (The Private Chef of Pope Pius V), by Bartolomeo Scappi, Venice, 1570.
Welcome to Gode Cookery
AEthelmearc Cooks Guild Research Links
Tallyrand's Culinary Fare - History : Cookbooks
Historic Food Welcome
Food History News - Home
Cindy Renfrow Author of books on ancient and medieval cooking an
Culinary Historians of New York | For the study of Food and Culi
medieval gastronomy in Europe, cooks, books, garden, cuisine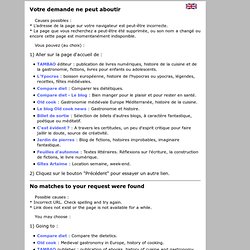 Causes possibles : * L'adresse de la page sur votre navigateur est peut-être incorrecte. * La page que vous recherchez a peut-être été supprimée, ou son nom a changé ou encore cette page est momentanément indisponible. Vous pouvez (au choix) : 1) Aller sur la page d'accueil de :
Gervase Markham, The English Housewife, 1615
Bakemete is a Middle-English word meaning pie - literally a 'baked meat'. That above is a re-creation of one served during the third course of Henry VI's coronation in 1429. It is described as "a bake mete lyke a shylde, quarteryd red and whyte, set with losynges gylt, and floures of borage". The red colour in this re-creation was achieved with powdered red sanders wood. A peacock pie
Bakemetes and Mince Pies
About The Deipnosophists, or, Banquet of the Learned of Athenaeu
The author of The Deipnosophists was an Egyptian, born in Naucratis, a town on the left side of the Canopic Mouth of the Nile. The age in which he lived is somewhat uncertain, but his work, at least the latter portion of it, must have been written after the death of Ulpian the lawyer, which happened A.D. 228. Athenaeus appears to have been imbued with a great love of learning, in the pursuit of which he indulged in the most extensive and multifarious reading; and the principal value of his work is, that by its copious quotations it preserves to us large fragments from the ancient poets, which would otherwise have perished. There are also one or two curious and interesting extracts in prose; such, for instance, as the account of the gigantic ship built by Ptolemmus Philopator, extracted from a lost work of Callixenus of Rhodes.
Food Quotes, Sayings about Eating
Related Quotes Desserts Dieting Coffee Tea Vegetarianism Vegetables are a must on a diet. I suggest carrot cake, zucchini bread, and pumpkin pie.
Historical recipes.
Apicius — De Re Coquinaria
Apicius
Apicius
Apicius
Ancient Roman Dishes
NOVA Online | Secrets of Lost Empires | Roman Bath | Real Roman
Ancient Greek and Roman recipes
Ancient Recipes of Marcus Gavius Apicius
Antique Roman Dishes - Collection
Lex Culinaria
Vegiforms®