Fonts
Write Your Name in Elvish in Ten Minutes You want to write your name in Elvish, but every place you go seems to make it harder than it ought to be. Elvish writing looks beautiful and mysterious, but does it really have to be impossible to understand? Why doesn't somebody just spell out the alphabet so you can simply substitute the letters and get straight to the result? That's exactly what I've done here.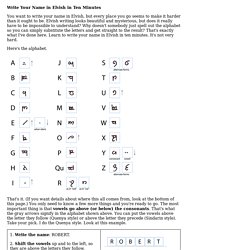 October 17, 2013 - The Blocktober Fontfest rolls on, today with not one but two Halloween fonts! Modeled after the vintage horror movie "Frankentstein Meets The Wolfman" here's a... well... a Frankenstein themed font and a Wolf Man themed font. First is the Frankenstein font.
Iconian Fonts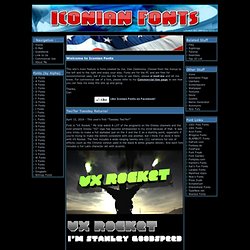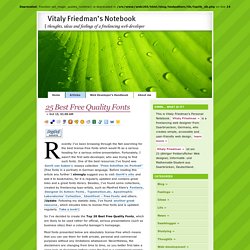 25 Best Free Quality Fonts » Oct 15, 02:00 AM Recently I've been browsing through the Net searching for the best license-free fonts which would fit as a serious heading for a serious online-presentation. Fortunately, I wasn't the first web-developer, who was trying to find such fonts. One of the best resources I've found was Gerrit van Aaken's essays collection "Freie Schriften im Portrait" (free fonts in a portrait) in German language.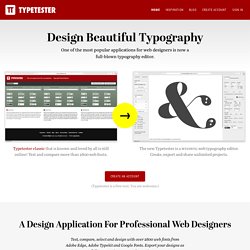 Browsers supported* JavaScript In order to use the application, please turn JavaScript on.
Latest Searches Latest Comments k f ?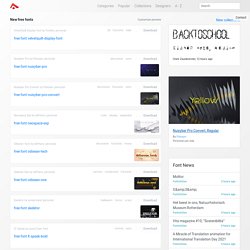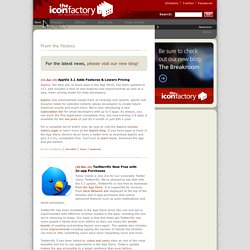 From the Factory (20.Dec.13) The Most Wonderful Time of the Year As Jack Frost nips at our noses and music from the Vince Guaraldi Trio floats through the air, we're preparing to shut down the Factory floor for the holiday season.
Beautiful Fonts For Free