EnglishMajor101
Edward Bulwer-Lytton. Writing Strategies. My typification of composing strategies is based on an extensive review of the published self- reports of writers.
For obvious reasons, such reports tend to be mainly those of 'literary' writers: novelists, poets, playwrights, essayists and biographers, although I have also assembled a collection of the rather more scattered accounts of academic writers. I have also surveyed 107 academic writers, 86% of whom reported frequent use of one or more of the strategies derived from these sources (Chandler 1992 & 1993). Architectural strategy. Main Page - Wikibooks. Holt Uncensored :: A Candid Look at Books and the Book Industry. Like many editorial consultants, I've been concerned about the amount of time I've been spending on easy fixes that the author shouldn't have to pay for.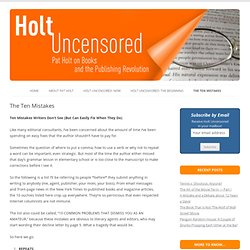 Sometimes the question of where to put a comma, how to use a verb or why not to repeat a word can be important, even strategic. But most of the time the author either missed that day's grammar lesson in elementary school or is too close to the manuscript to make corrections before I see it. So the following is a list I'll be referring to people *before* they submit anything in writing to anybody (me, agent, publisher, your mom, your boss). From email messages and front-page news in the New York Times to published books and magazine articles, the 10 ouchies listed here crop up everywhere. They're so pernicious that even respected Internet columnists are not immune. Publishers Marketplace. Writerisms and other Sins: A Writer's Shortcut to Stronger. To celebrate Sir Terry Pratchett as The London Book Fair's (LBF) Author of the Day on Tuesday 8 April, the International Authors Forum, in association with LBF, has designated Tuesday 8 April International Sir Terry Pratchett Day, to mark his phenomenal international publishing success.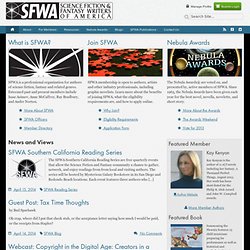 To launch the day, authors from around the world will be asked to vote for their favourite character from one of his books choosing from a list of Sir Terry's Official Top 10 Favourites. Bog House Miscellany 1. Heritage Book Shop: Rare Books & First Editions. Welcome to the William Blake Archive. Anne Sexton. "All my pretty ones?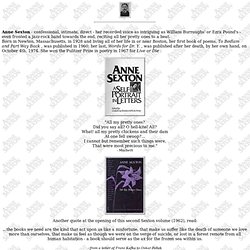 Did you say all? O hell-kite! All? What!
---